Want to update the Danish CVR or company VAT number registered in Webshipper?
Simply go to https://your-account.webshipper.io/billing and update your company details.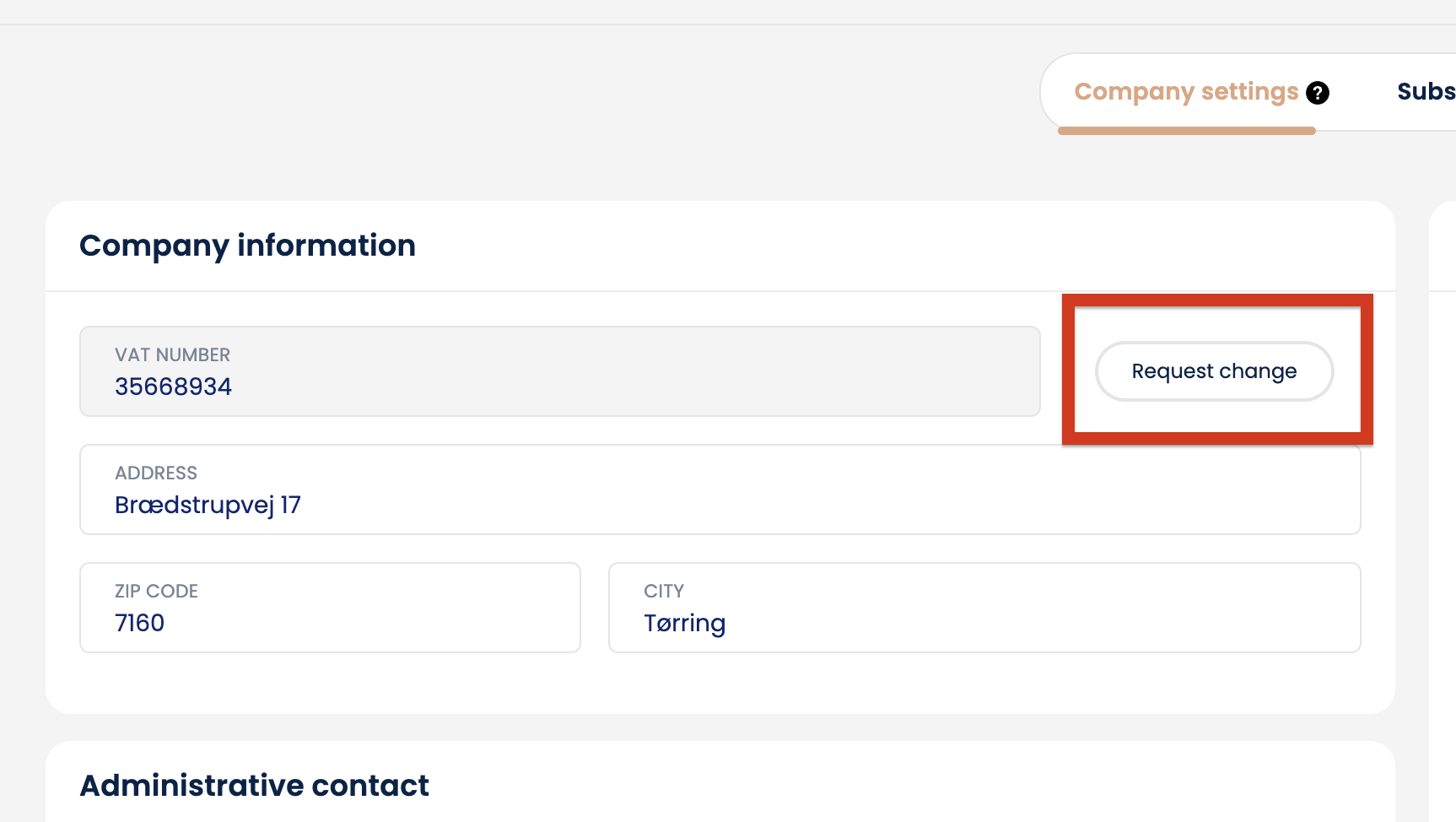 What happens then?
Then Webshipper will receive the request and verify that the VAT number matches the official country registry and ask you and the new owner to confirm that change of account ownership.
Required details:
Previous company data:
[CURRENT COMPANY NAME ]
[CURRENT VAT NO]

New company data
[COMPANY NAME]
[VAT NO]