DSV Articles:
Setup the carrier
To start shipping with DSV you will need:
Customer Number (Required)
Handling office code (Optional)
Handling office city (Optional)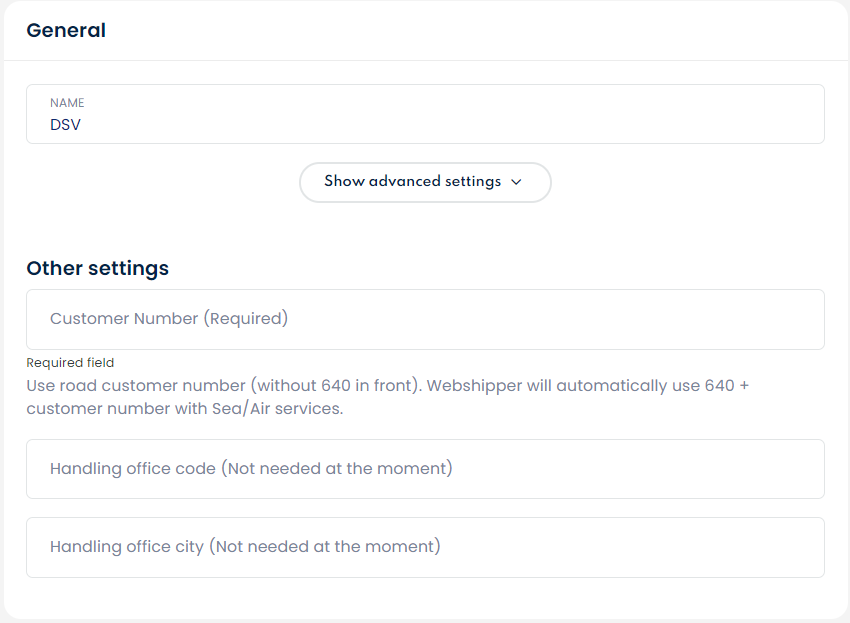 Go to Connect > Carriers and find DSV in the list. Click Create Carrier and fill in the required information. Once done click Create Carrier and the carrier is set up.
HUB CODE for approval
Next, manual approval is required by Webshipper. In this process, Webshipper support will contact DSV and order HUB CODES for you to enter into your shipping methods with DSV.

Once you receive these codes, all you have to do is enter them into the field on the shipping method and all your shipments can now be shipped with DSV.
We will usually receive two codes. One for National and International shipments.
Shipping rates
Once you have connected to your carrier, you can start building your desired shipping rates with each of the services available on the carrier.
Navigate to Connect > Order channels > Select your channel > Add Shipping rate.