Add your addresses and select which to use with your order channel.
The Locations setting in Webshipper is used to apply an address to an order channel. This way that address will be used on all orders/shipments, to track emails and parcel slips connected to the given order channel/integration.
It is with Locations that you control how you would like your sender address to be.
Get started
Start by going to Settings > Locations and adding a new location.
Fill in the details you need and click Create location.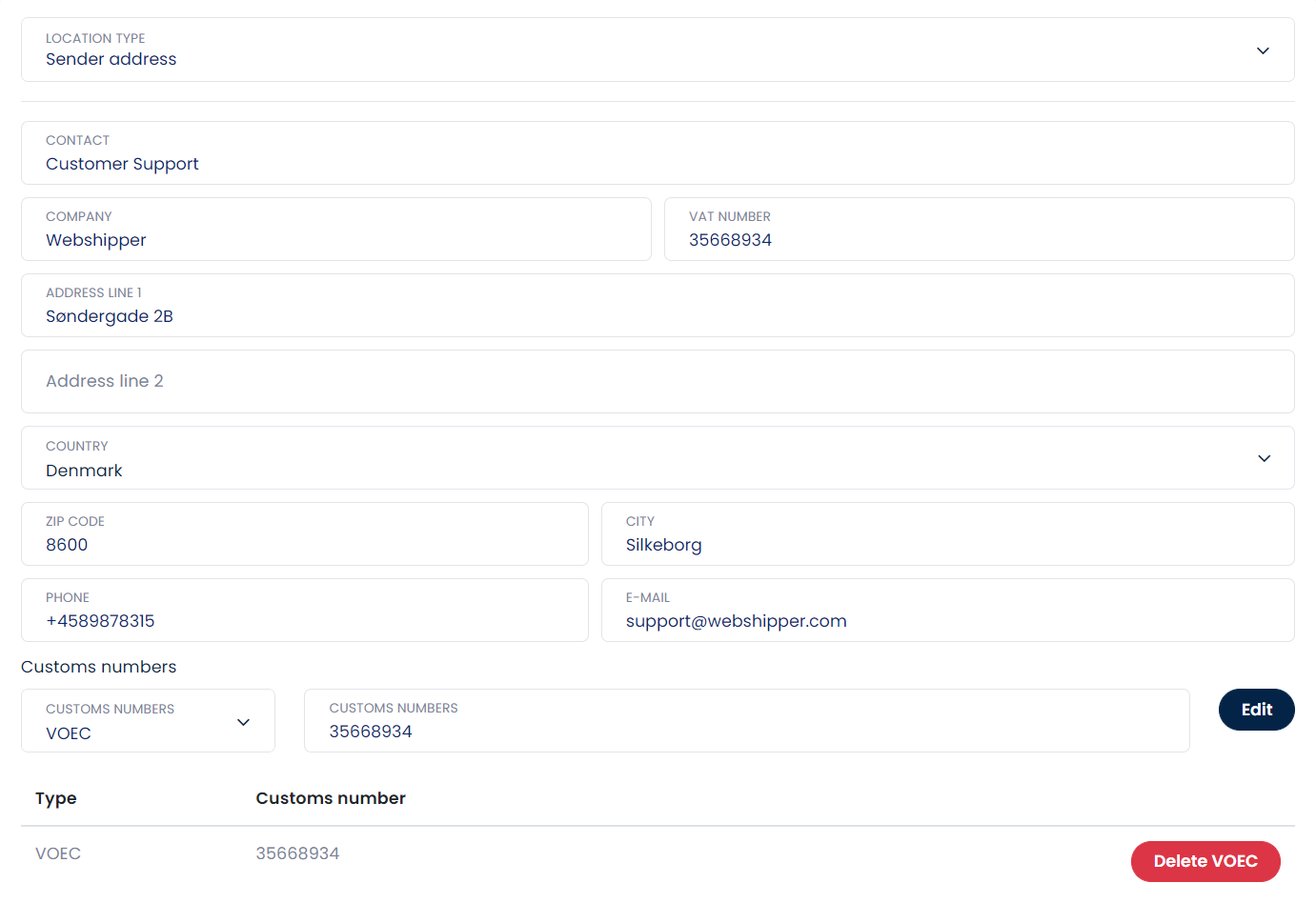 There are five types of locations you can create.
Sender - This is the main sender address to be visible on your label.
Return - For return shipments.
Pickup - Used mainly when the sender address shown to the customer, is not necessarily the same as the one where the carrier should pick up the shipment. An example could be when the office building and the warehouse are in two different locations.
Seller - For seller address.
Agent - Used in case you have signed with a shipping forwarder to assist with shipping abroad.
Click here if you wish to learn more about adding tax to your sender info.
Apply it to your order channel
Once it has been added, you can make the address the active one on your chosen order channel.
You do this by going to Settings > Order channels > Edit order channel and selecting it in the dropdown menu in the section for Locations.