A general introduction to setting up carriers and shipping methods.
If you have already created an order channel, you are now ready to add carriers and shipping methods. Before adding a shipping method to your order channel, you need to create a carrier.


1. Create a carrier
Add a Carrier by navigating to Connect > Carriers > Create Carrier and choosing a Carrier you would like to add.
*For carrier-specific details, please see the articles associated with the given carrier here.
Fill in the details required for your chosen carrier and click Create Carrier.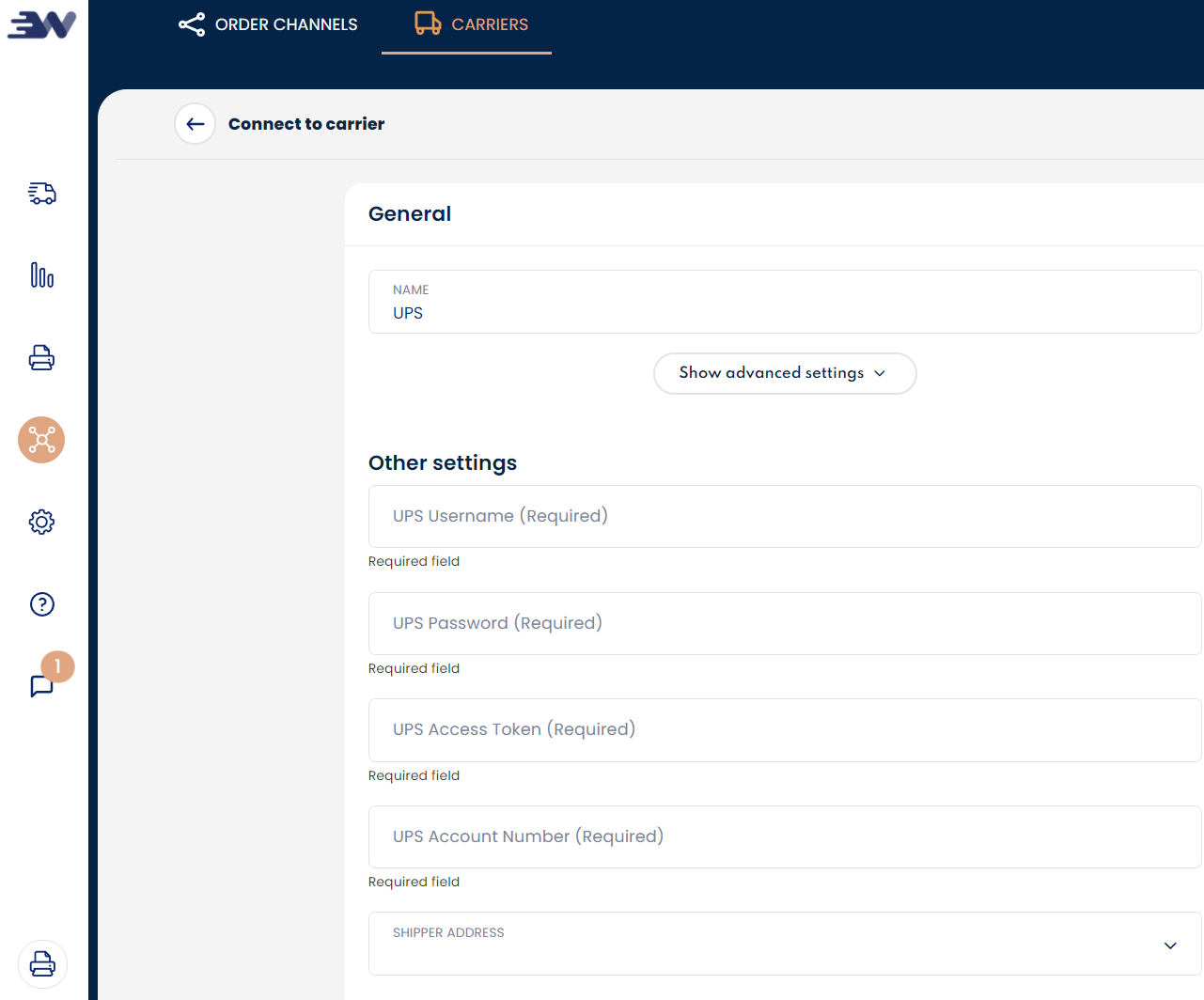 2. Create a shipping method
Go to Settings > Order channels > Pick your order channel and click Create shipping method.
Name of the shipping method. This is the name that will be visible in your checkout for your customers.
Choose the carrier you wish to use and choose a service.
Depending on the carrier and service chosen, several other settings will become visible in the sections below. Check the extra settings as you want.
Now you need to add your shipping zone(s).
A specific service from a carrier can have several shipping zones. For example, you might want to ship both to Spain and Italy with UPS Standard, but you want different prices for the two destinations.
In Webshipper, the setup of a shipping zone could look like this: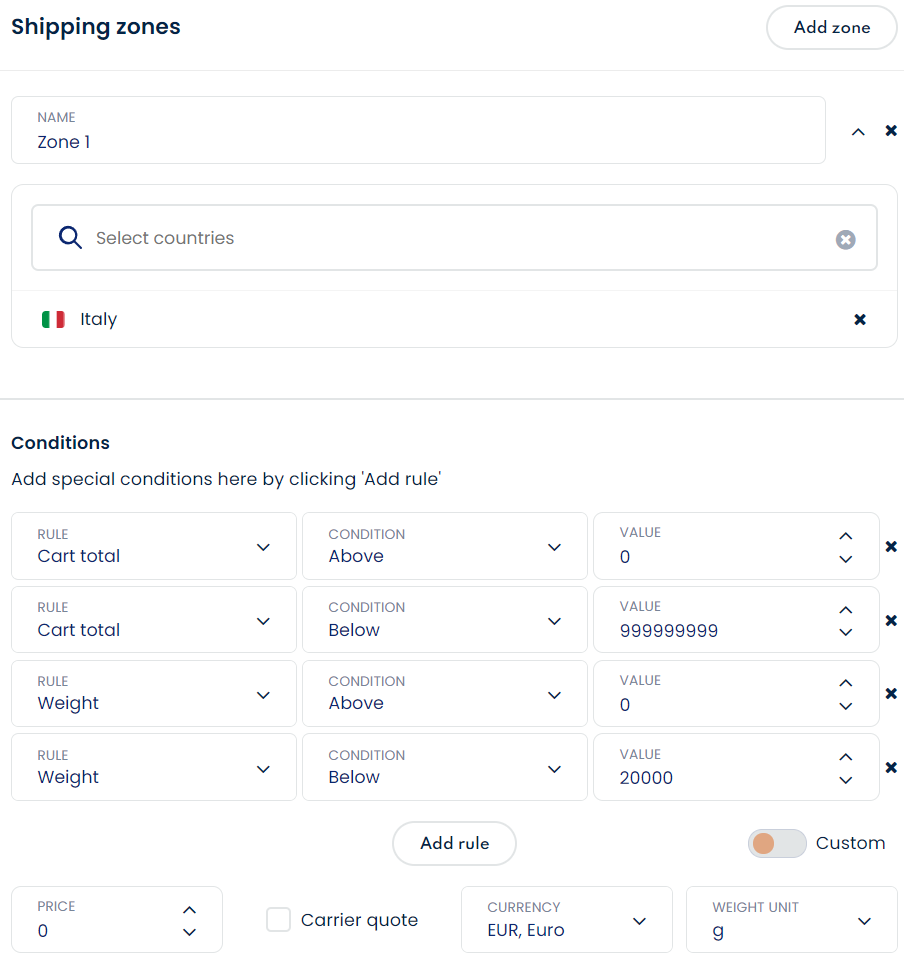 You should be able to see a white button to create yet another shipping zone. Click Add shipping zone and you can now add Spain to this specific zone.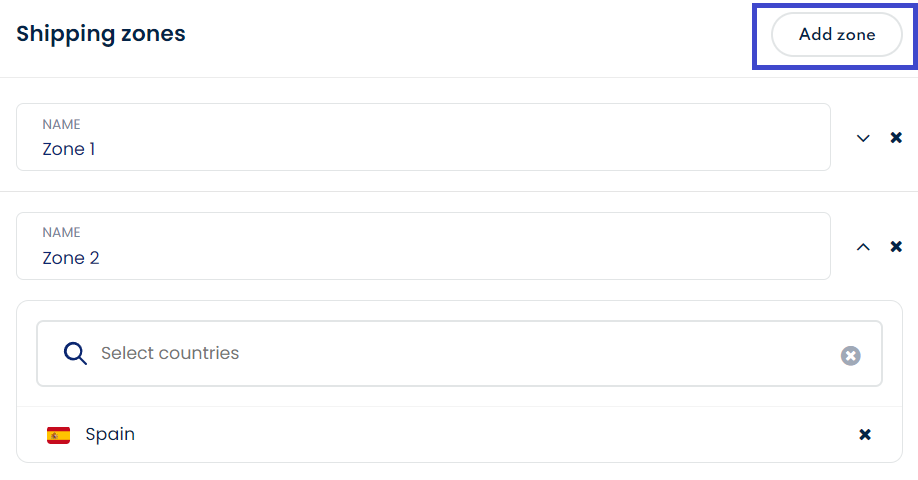 If you want more details regarding shipping rates, click here
When you've set up the shipping zones as you would like, you can click Create Shipping Rate to save what you have set up.

Congratulations! you have now set up your shipping method.