The Webshipper platform is mainly designed to create shipping labels however, it also offers the option of creating a regular letter. With Webshipper labels you can create regular letters as PostNord, Bring or a simple dummy label.
1. Sending letters with a pre-paid agreement with PostNord or Bring
Note: PostNord will accept the Webshipper labels for shipments if you have a Pre-Paid agreement. PostNord offers this service if you expect a minimum of 1000 shipments annually. One agreement per country is required.
To set it up all you have to do is
Setup Webshipper Labels as a carrier. (Click here to see how. Opens in a new window)
Create your shipping method.
Check the box "Pre-paid".
So it looks like this: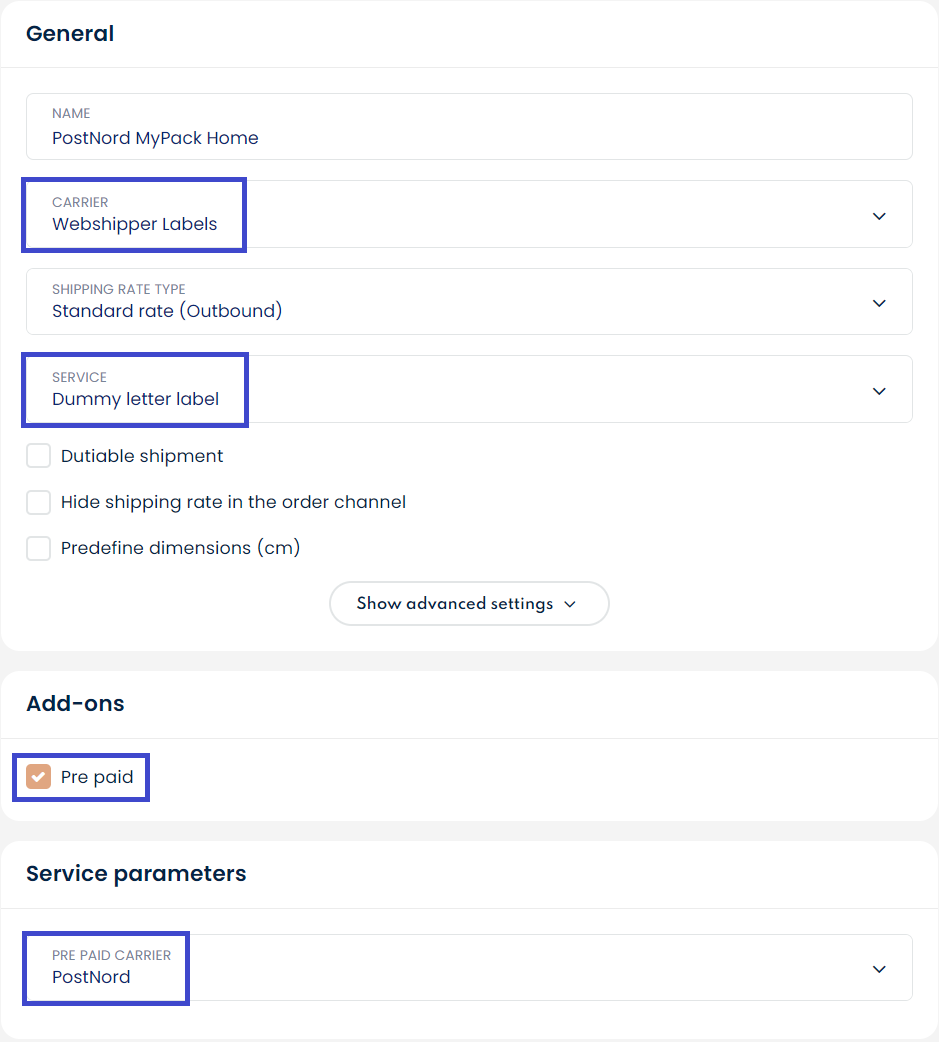 2. Shipments without a pre-paid agreement
Simply choose to uncheck the box "Pre-paid" and create your shipping method as you normally would, either by using the Dummy letter or Dummy Package label service.