Having trouble with shipments to the UK after Brexit? Not to worry, you are not alone.
Brexit is a difficult subject when it comes to shipping and logistics, but we are here to help you as much as possible.
In short, Northern Ireland is an EU zone inside the UK.
All zip codes starting with BT are located in Northern Ireland and are therefore a part of the EU
(even though Northern Ireland is a part of the UK which is not a part of the UK).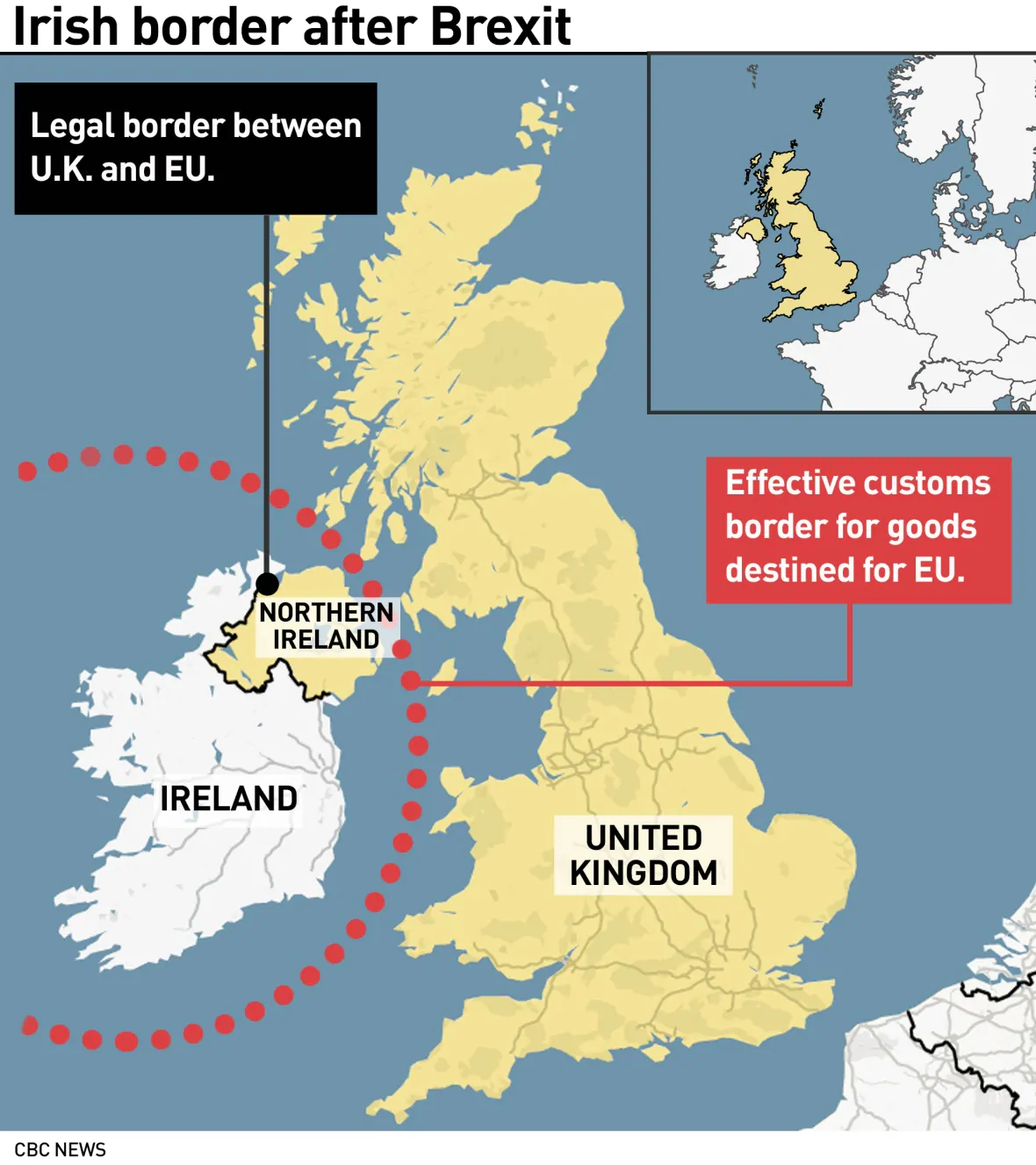 Source: https://www.cbc.ca/news/world/brexit-northern-ireland-border-european-union-1.5445825
So how to set it up in Webshipper?
Well you will need two shipping methods. Here is how:


Shipping method 1
Without customs
Shipping method 2
With customs
Name:
Republic of Ireland + Northern Ireland (EU)
United Kingdom (Mainland non-EU)

Carrier:

Your preference
Your preference

Country:

Ireland + United Kingdom.
Create two zones for each country and add a WEL condition only for the UK.
United Kingdom
Service:
If carrier is DHL Express, use servicecode U

If carrier is DHL Express, use

servicecode P

Added service:
Optional
Paperless (Optional if enabled on the carrier agreement)
WEL Condition:

and (delivery_address.zip like 'BT')

and not (delivery_address.zip like 'BT')

Note:

Keep the two countries in separate zones to add the WEL condition to the UK only.

If you want the UK in an existing rate with other non-EU countries, then please keep the UK in a separate zone where you can add the WEL condition away from other countries and their zip codes.
WEL Condition should look like this for shipping method 1

WEL Condition should look like this for shipping method 2