A quick 'How-to' guide on making your first report
With an End-of-Day report, you are able to display all shipments of a specific carrier during a given day. This guide will take you through the process of creating your first template and report with three simple steps.
1. Setting up the report template
Start by going to Settings > Report templates.
Open one of the default templates already available to you and start customizing it to your liking.



2. Creating the report
The End-of-Day report can be printed and confirmed with a signature by the driver of the carrier.
In Webshipper, go to Reports > Create Report and choose End-of-Day report.
Pick a carrier together with a report date and press Save.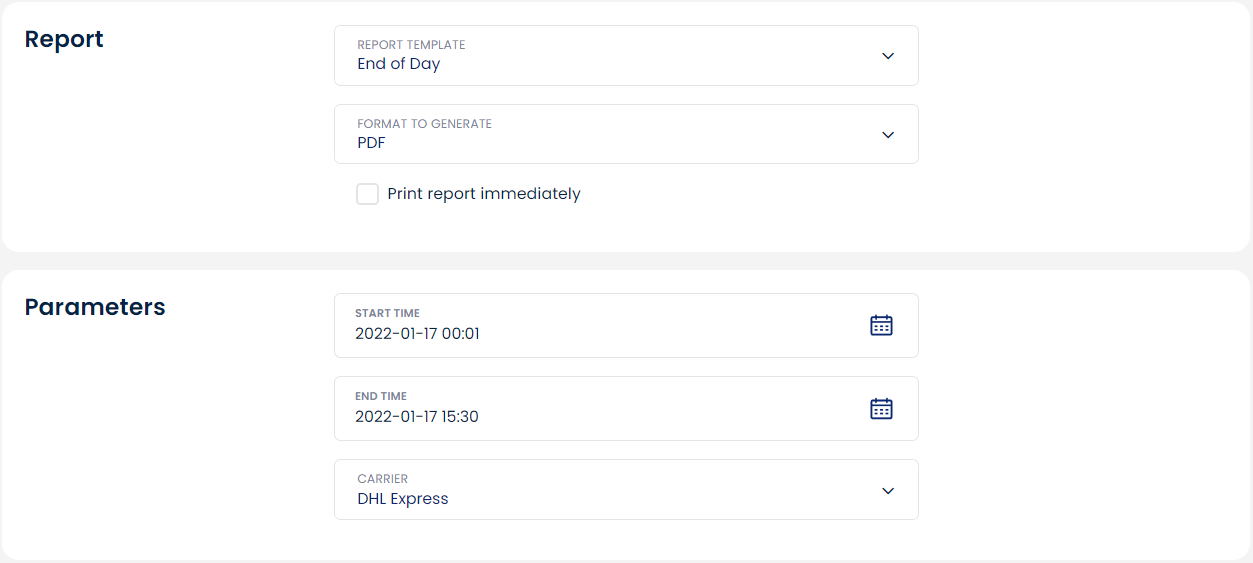 3. Download the report
The End-of-Day report is now saved and you can view and print it directly from your list of reports in Webshipper.