Contents of this article
PRINTING PREFERENCES
PRINTER PREFERENCES
---
Find local settings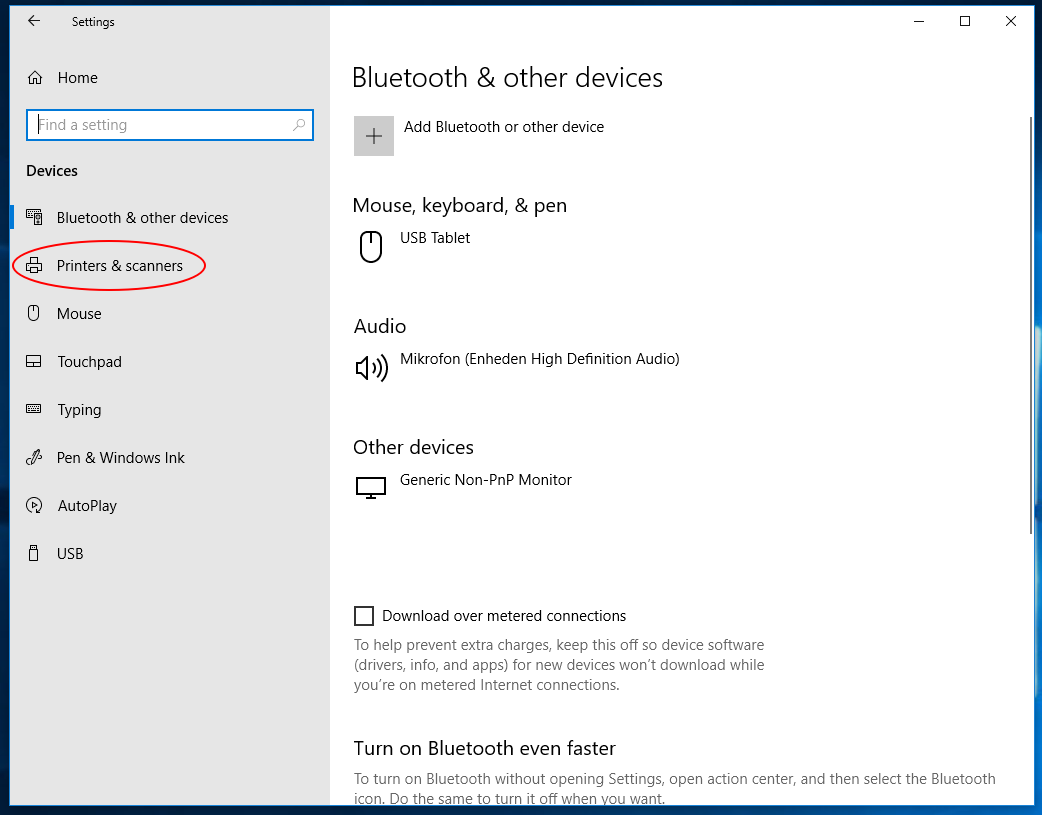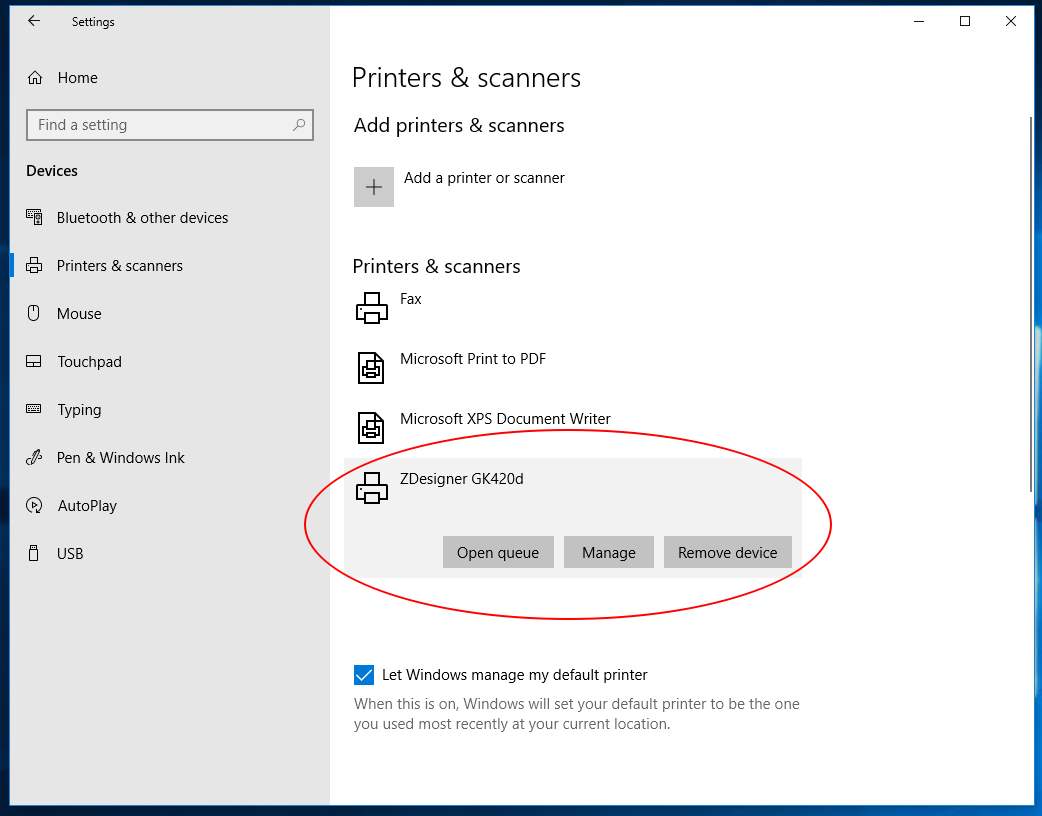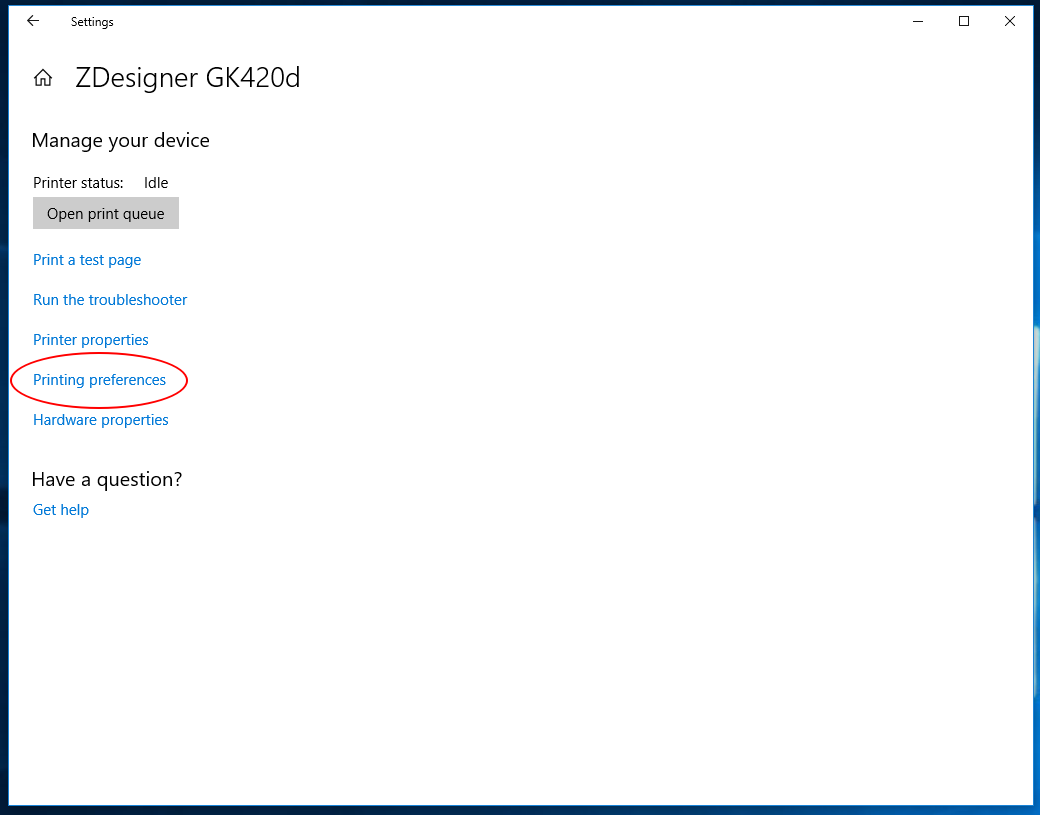 Size adjustment
Specify the height and width of your labels as defined in Webshipper printing preferences.
The examples below are of a ZPL Printer and a regular Zebra printer.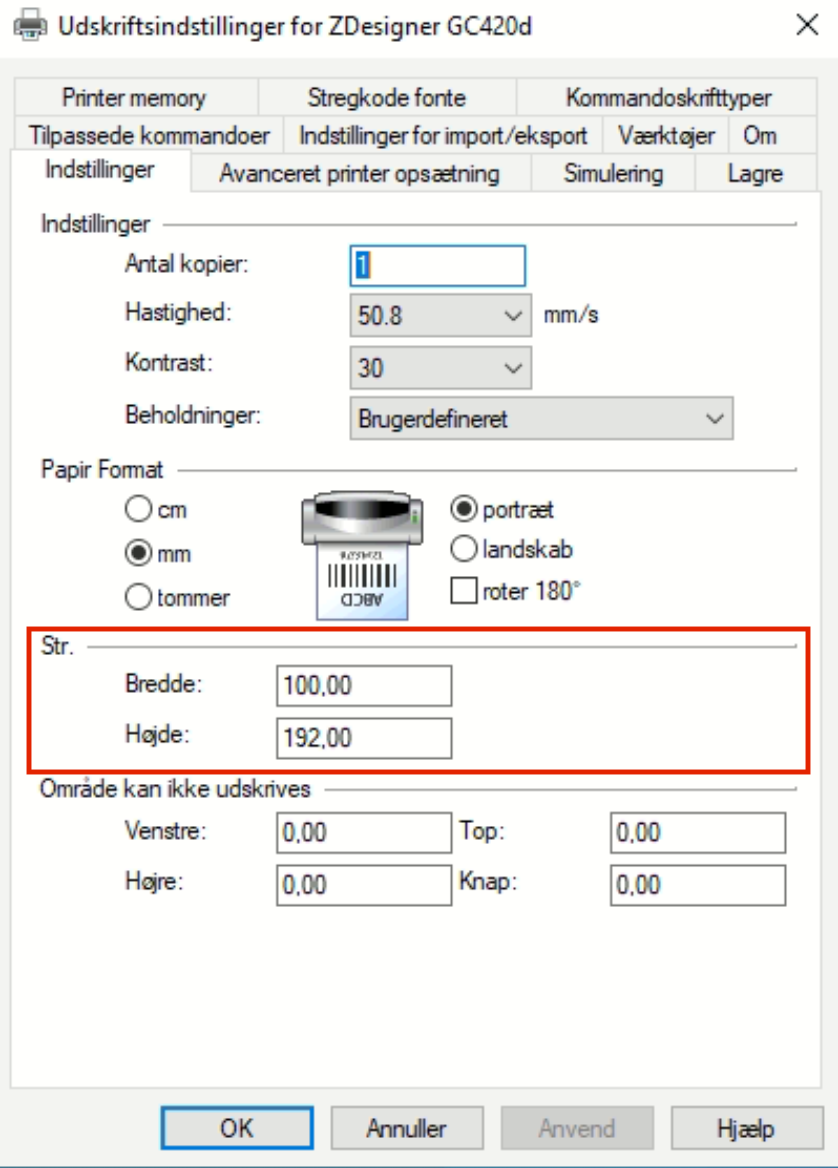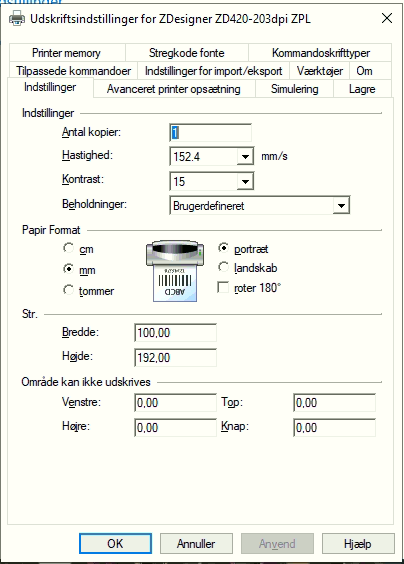 Blurry labels
In English, this setting is called Dithering and in Danish you will see this as Simulering.
This should be set to None.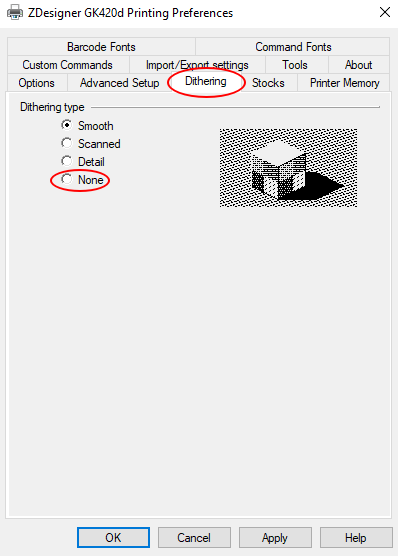 Tear-off adjustment & Calibrate
In this tab, you will be able to adjust the print area on the paper slip as you see fit. This is useful if your paper has a tear-off-line going through it.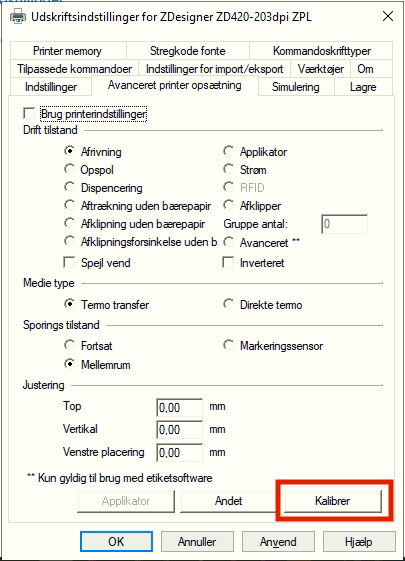 PRINTER PREFERENCES
Check Driver
Go to Start Printer & Scanners select your Zebra printer and click Manage.
Select Printer preferences and you will see the following pop-up, much similar to the Printing Preferences.
Here you will be able to adjust the specific printer's setup and not just all Printing preferences in general.