Are you seeing this box when you attempt to create a return shipment?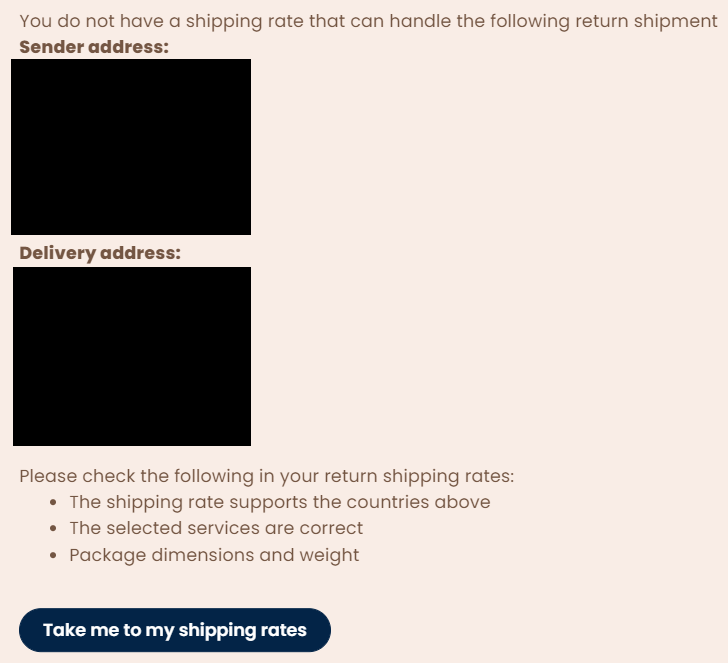 Not to worry, here is what you need to check:

Click on the button to go to your order channel shipping rates.
Do you have a return shipping rate created? It should be an Ingoing shipping rate.
See here how: How do I create a return shipment?


For return shipments, the receiver/delivery address should be your own. So if your company sender address is Denmark, The only country required in the zone section, should be Denmark.
If your company's warehouse is in Norway, Germany or other countries, these countries should be selected instead in the return shipping rate.


Check if the shipping rate has any limitations as far as weight, price or WEL conditions that would exclude the given order from being sent return to you and your company.