Click on your user in the bottom left corner and press 'Billing'.
A Window will appear with your subscription information, account activities and invoices.
Press 'Add credit card'.




Type in your credit card information, accept the Webshipper terms and conditions and press 'Add credit card'.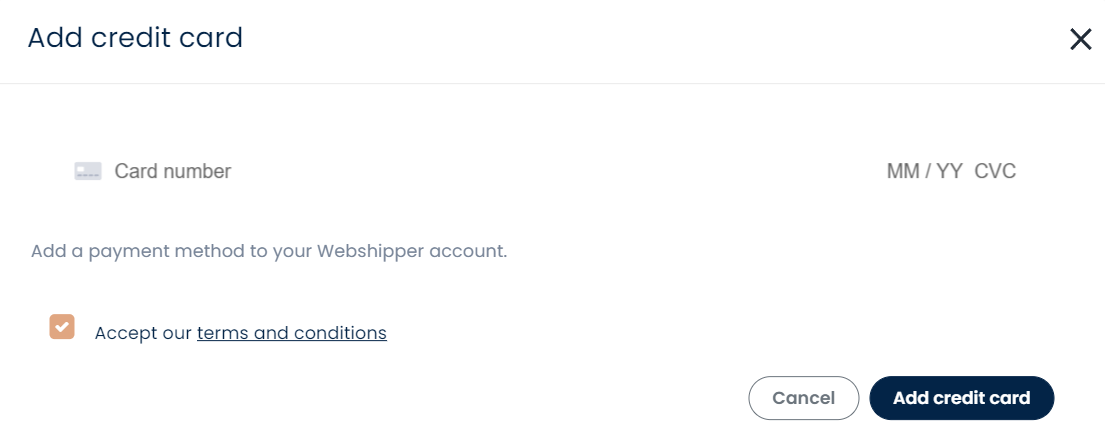 Congratulations! You have now added a credit card to your Webshipper account.