Why print and fill out stacks of customs documents every time you send orders outside of EU?
With Paperless customs or in short - Paperless, you no longer have to handle your customs documents manually.

In Webshipper you can set up paperless on your shipping rates with a handful of carriers.
Some of these carriers are DHL, UPS, Bring & FedEx
To add it to your shipping rate, navigate to Connect > Order channels > select your channel > select your shipping rate and look for added services named Paperless.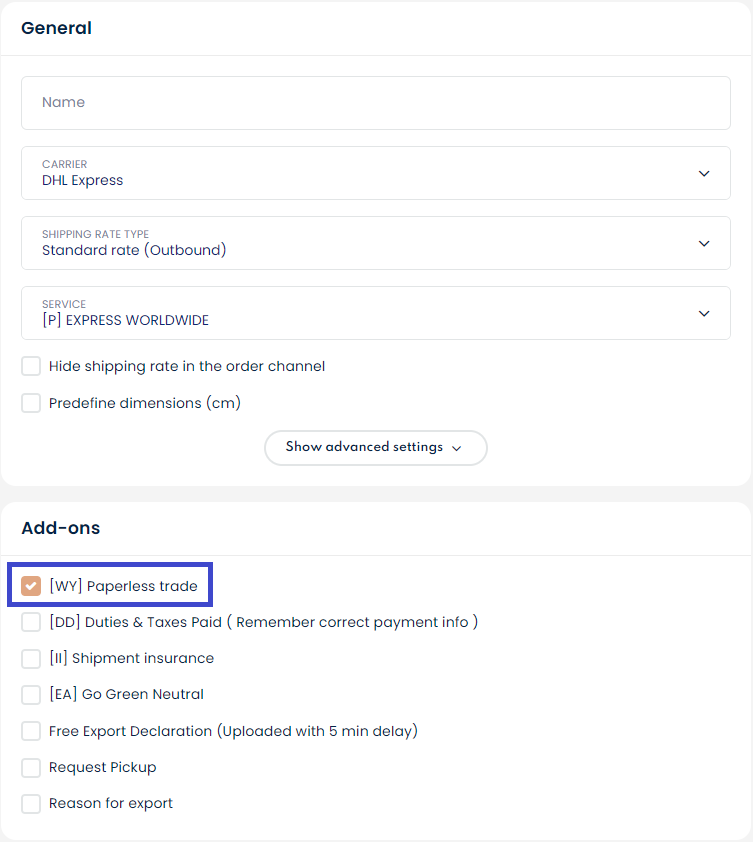 You also need to make sure this is enabled from the carrier end of the integration - if you aren't sure about this, please contact your carrier to ensure this is enabled from their end.