Quick and easy guide to set up CoolRunner as a carrier in Webshipper.
Create CoolRunner Carrier
Navigate to Connect > Carriers >Create Carrier and click 'Create Carrier' for CoolRunner.
Give your carrier a name and enter the required credentials:
CoolRunner Username
CoolRunner API Token
Please notice: If you do not have these credentials or are unsure as to how to retrieve them, please contact CoolRunner.
Click 'Create Carrier'.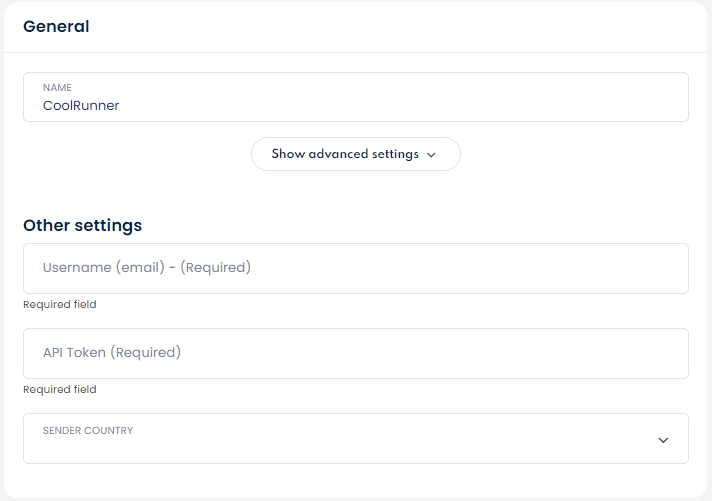 Create CoolRunner Shipping Rates
In Webshipper, head over to
Connect > Order channels and pick your Order channel. Press 'Create shipping method'.
Insert a name for the shipping method and choose 'CoolRunner' as the carrier.
Choose the service from CoolRunner that you want to use.
Create your shipping zones and finally press 'Create shipping method'.