To make email building as easy as possible, we now offer a mail builder template. In this template, you can customize your mail with just a few simple clicks and without any HTML or CSS.
Navigate to Settings > E-mail templates > New e-mail template > Select the type you need.
In this example, I have illustrated the regular shipping mail: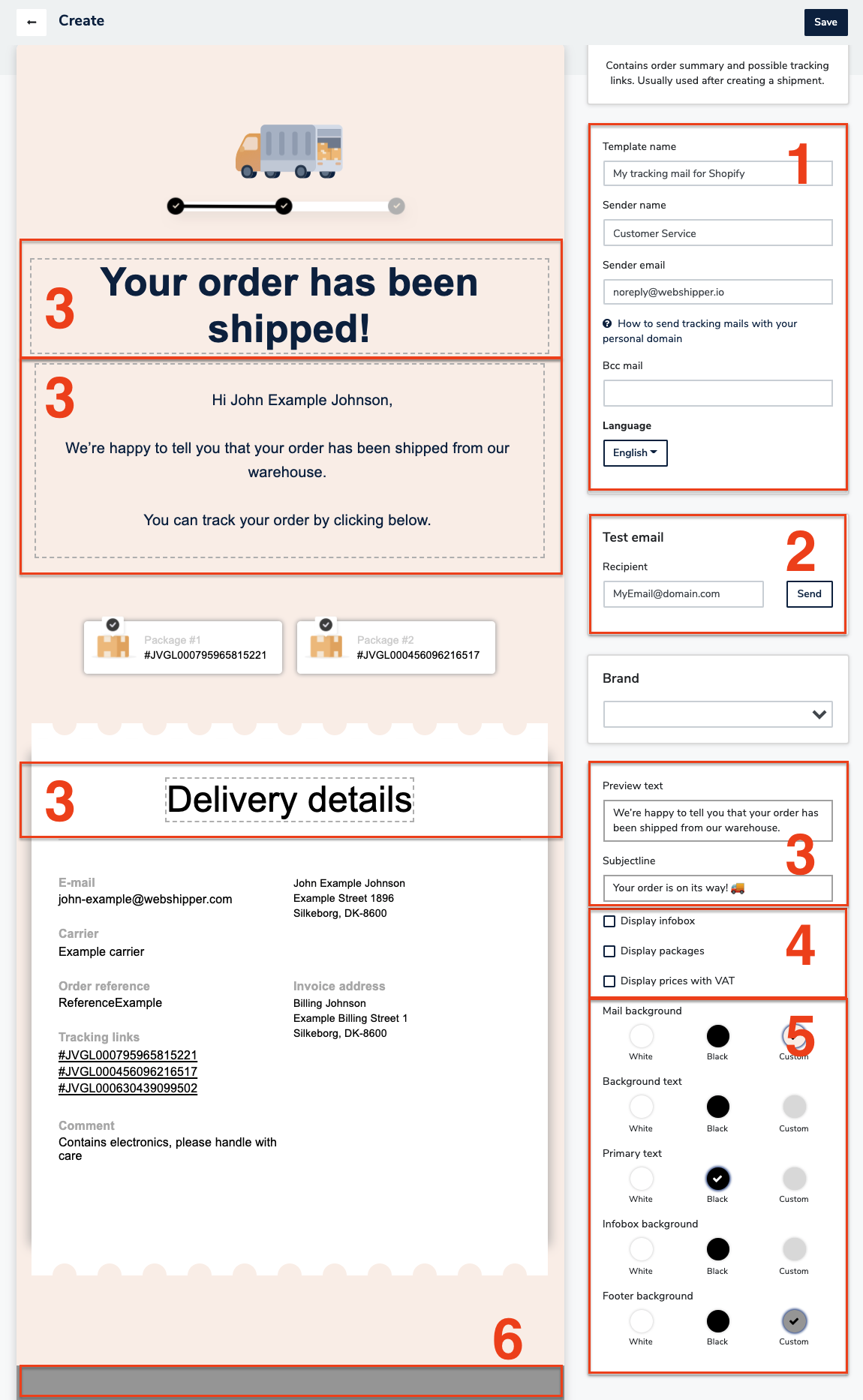 Fill in the details for your template.

Give the template any name of your preference
Add your company sender name
Add a sender email (click here for help on how to change the email)
Add a BCC mail
Choose the language version of your template. *Remember all text you edit in one language version, will not affect the other language versions you have. Colors and such, however, will affect the other language versions.

Test the email and make sure it looks as it should.
Edit the text directly in the editable sections or in the preview field to the right. Here you may also enter a subject line for your email.
Add further content to your template.
Change the colors to your template.
Change the footer content and color to your liking.