When the pickup information in the shipment within Transsmart is not filled in correctly, the information from Exact Online to Transsmart will not be send properly. This is caused by an incomplete or missing field for 'warehouse' in Exact. Below you can find the instructions where 'warehouse' can be found and what should be filled in to carry on the information to Transsmart.
Adding a warehouse address in Exact Online
Go to your account settings in the left above corner and click on Master data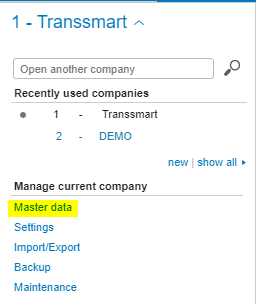 Then, go to Articles > Warehouses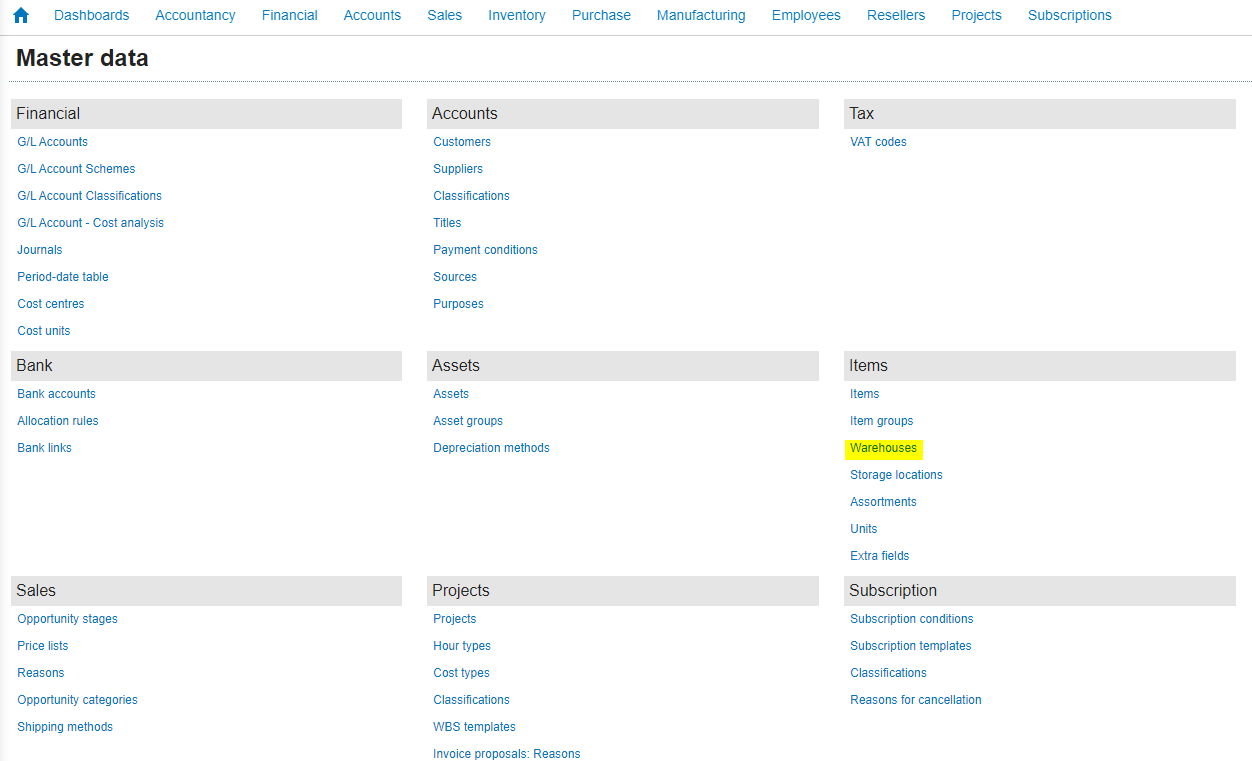 Choose the warehouse you want to edit by clicking on it.
Fill in the correct data. The minimum details that should be filled in are marked yellow below: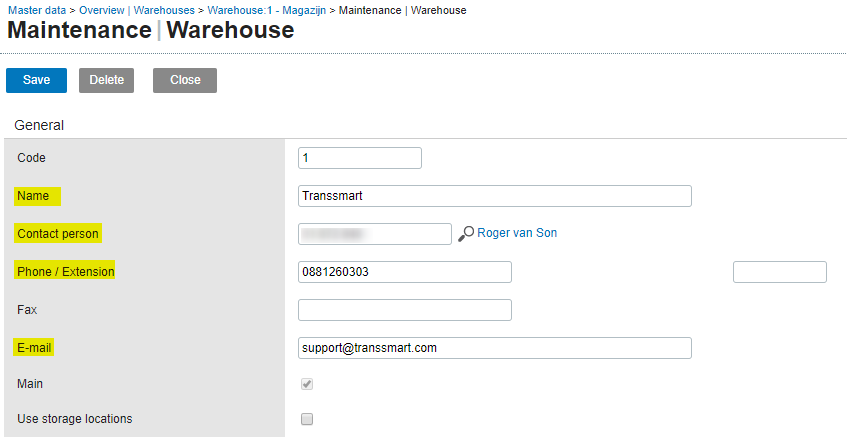 When you have filled in the data, save the settings and the correct information will be carried on to Transsmart with a new shipment.