Below, you can read how you can determine with which shipping method (carrier, servicelevel combination) in the order in Exact Online, the shipment needs to be send.
Step 1
Go via the menu sales --> goods deliveries --> history

Click on the button 'Transsmart dashboard'.
The Transsmart dashboard will open itself now.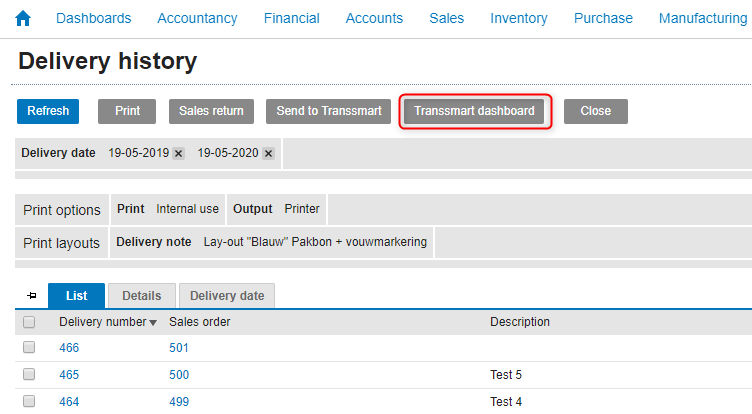 Step 2
In MyTranssmart, go to Manage Account (1) and choose Booking Profiles (2).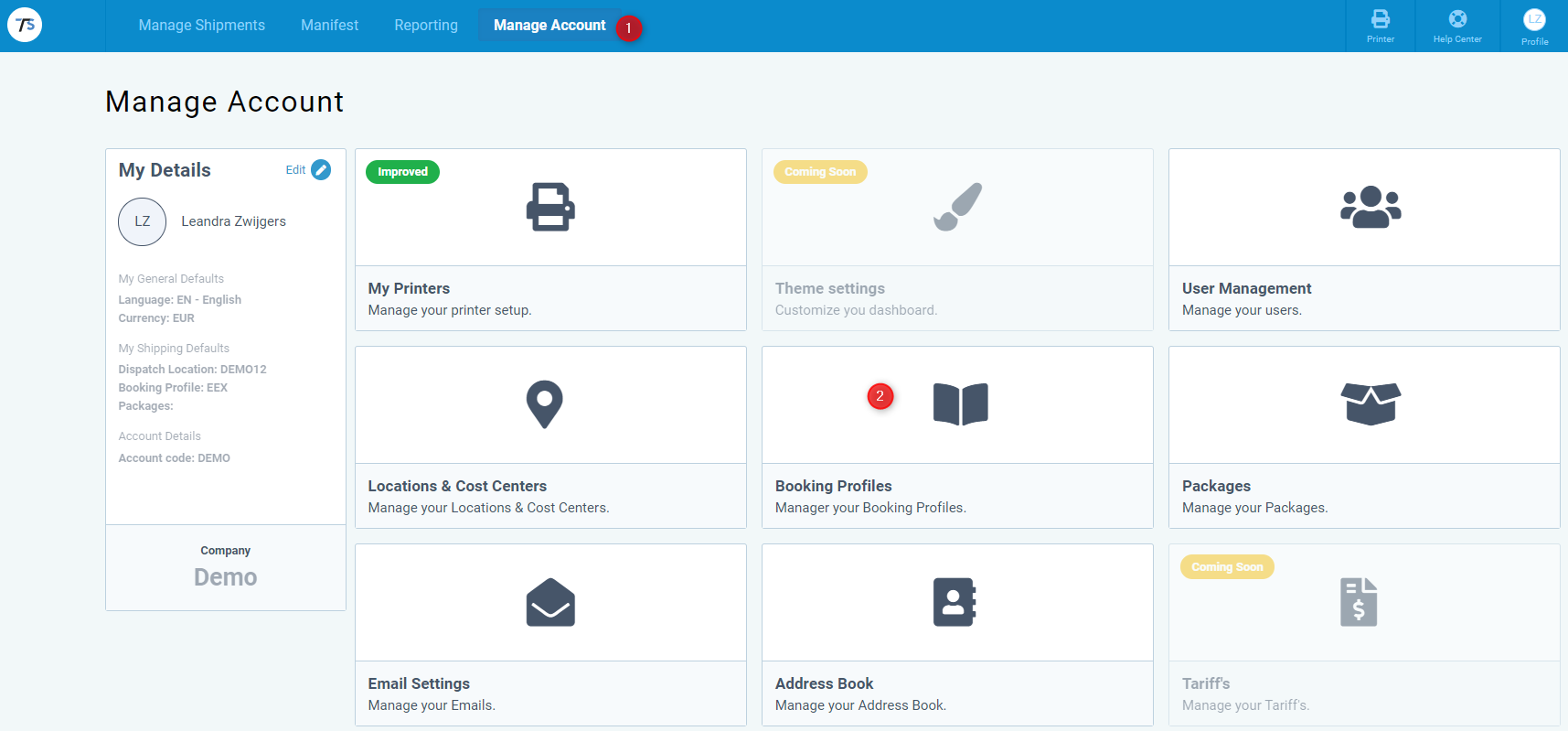 Step 3
Each booking profile has its own code, these are account specific. Save these codes and descriptions because you will need to insert these codes in Exact Online.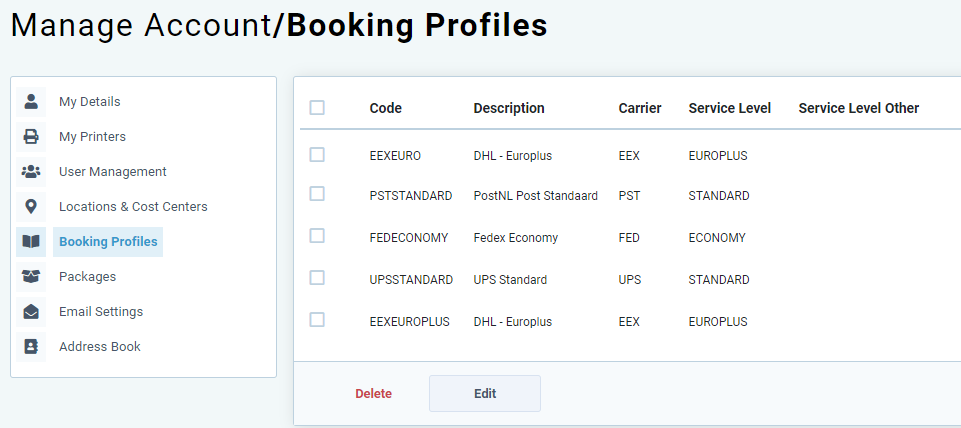 Step 4
Go to Exact online and make a new order (or make use of an existing order). Check if you see the shipping method already as field. If not, click on the 'key set' at the right top of the page and click on the field delivery method. This field will become visible in all orders now.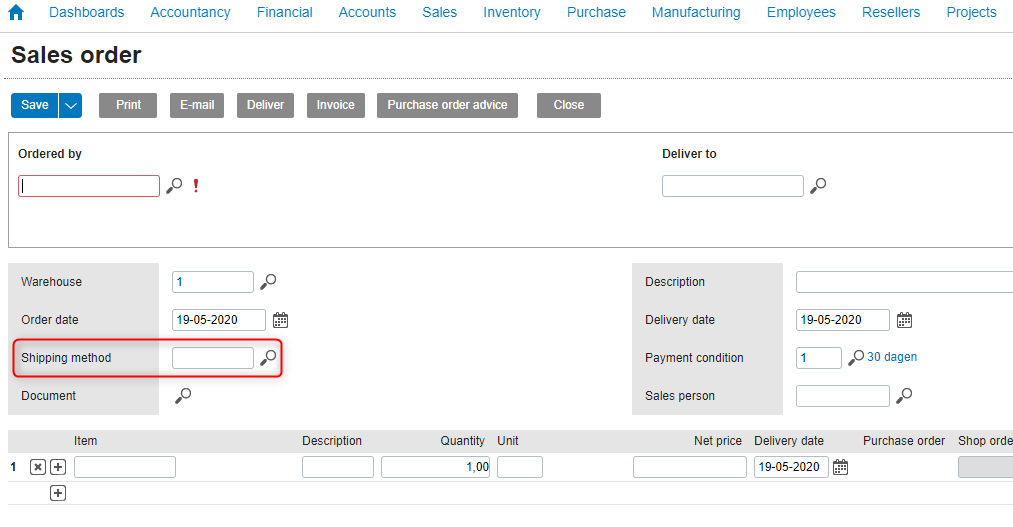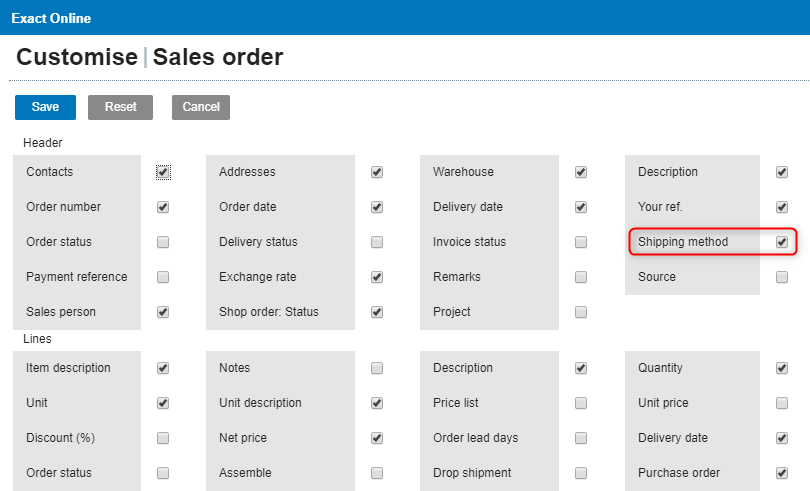 Step 5
Chose for the magnifying glass behind the field shipping method and thereafter for new. If shipping method is already present, click on 'adjust'. You need to make a new one per shipping method (Transsmart bookingprofile).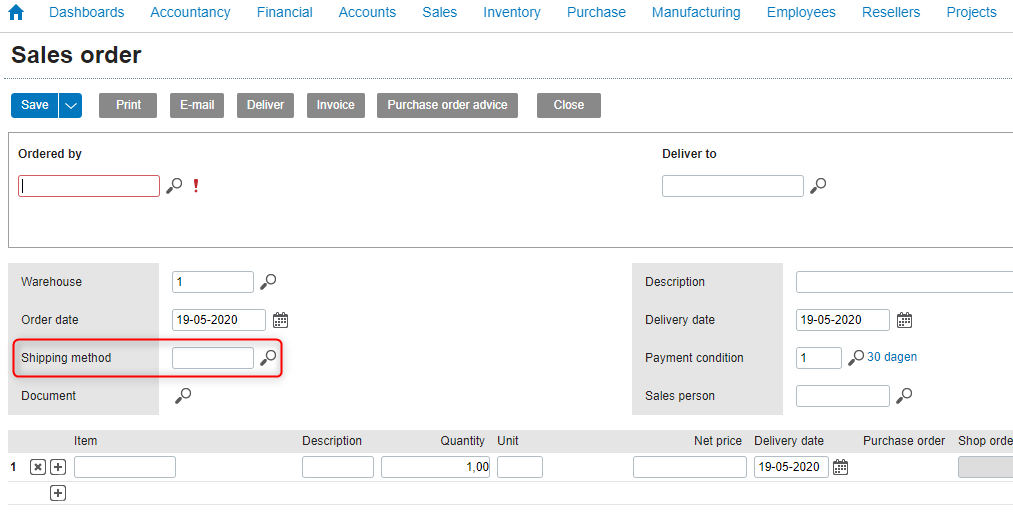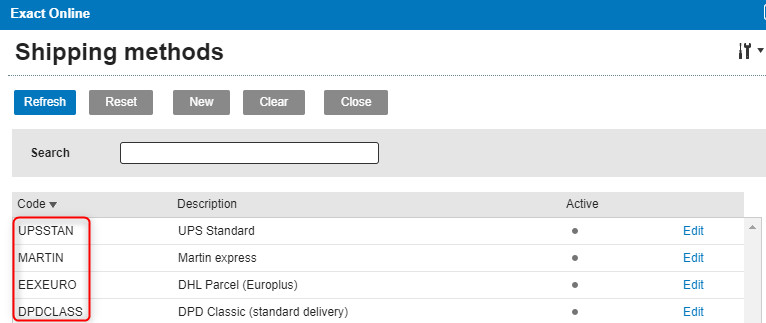 Step 6
Fill the code and description in per shipping method from MyTranssmart. You may also use another description as long as it is clear and recognizable. However, the code must equal the data in MyTranssmart.

After every adjustment, click on 'save' at top left. From now, you can determine the shipping method in the order. This overwrites the default in MyTranssmart which will be used if you do not send this.