In MyTranssmart you now have the possibility to hide segments in the shipment detail page.
The shipmentpage consists out of the following segments:
Addresses:
Sender
Receiver
Incoive
Third Party
Packages:
Package
Delivery Note
Dangerous Goods
Shipping:
General
Shipping information
SmartScan (extra product)
If you, for example, don't use the segment Dangerous Goods or Third Party billing, you can hide these segments so you'll have a better overview of the shipment page.
To hide a segment
Go to Manage Account and choose for the block User Management. Select the user you want to edit. On the bottom you'll have the below overview where you can uncheck boxes to hide these segments on the shipment page: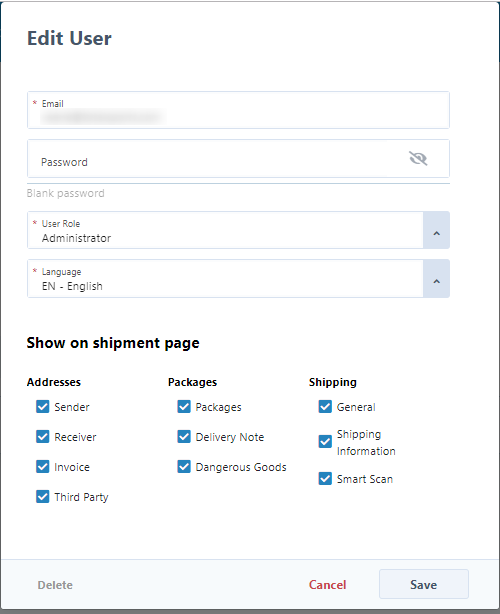 Please note; only if you're Administrator you can change these settings. These settings will be saved on user level.