To send a print job to your printer you will need to install the SmartPrint Client on any computer that has access to both the printer and the internet. We currently support Windows and macOS / OS X.
IMPORTANT: When you download the application you will automatically download the application for the environment that your logged in. This can be our accept or production environment. To recognize the different versions. The accept application for the accept environment (https://accept-my.transsmart.com) will give "User Acceptance" or "UA" on different place and in the application icon of the application as shown in below picture.

1. SmartPrint installation
1.1 Download the SmartPrint Client
To download the latest version the SmartPrint Client, go to MyTranssmart and click the printer icon in the header. Then choose either the Windows or Mac version.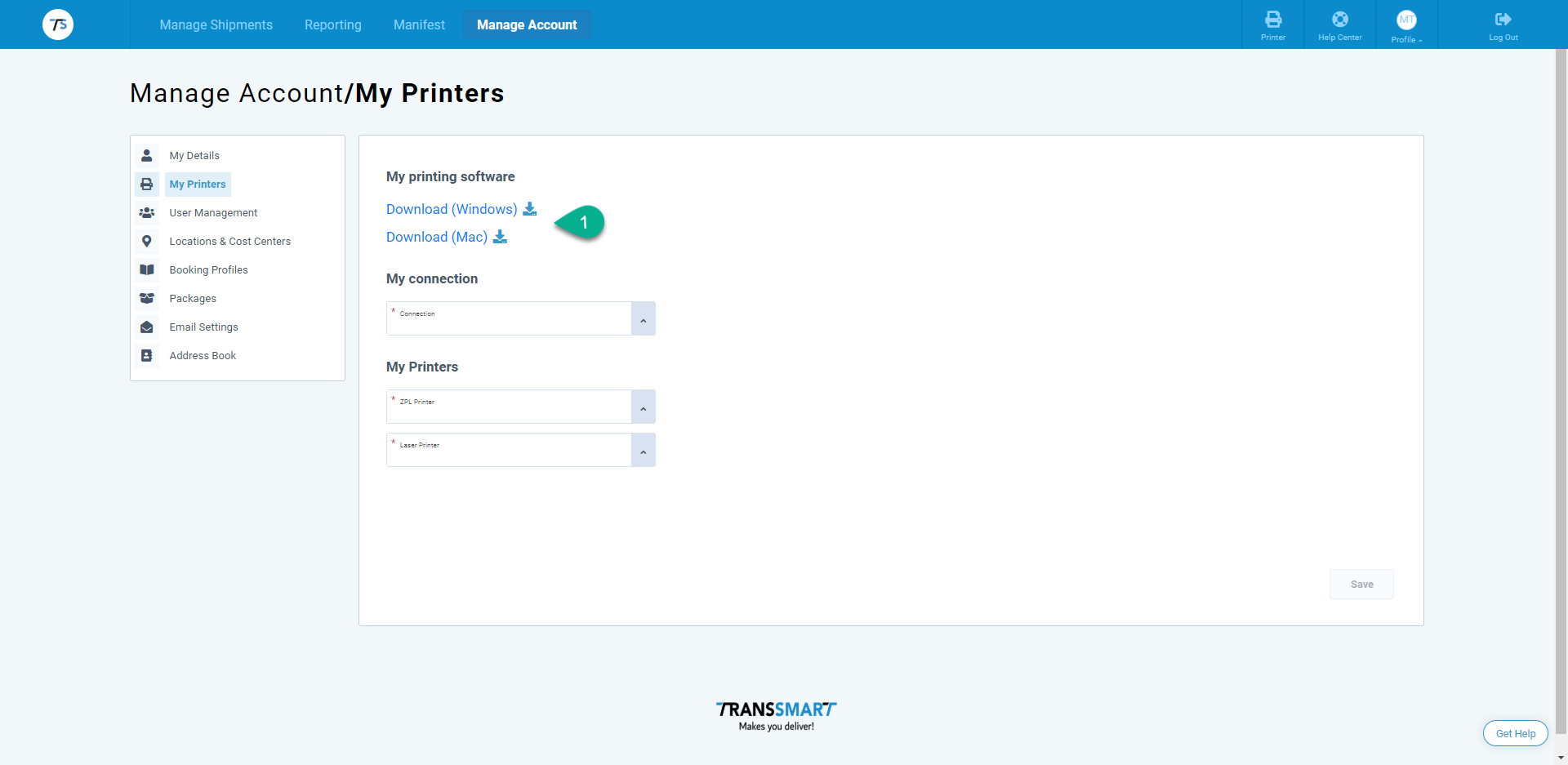 1.2 Run the installer
When the SmartPrint Client installer has finished downloading, run it.
1.3 Accept the Licence Agreement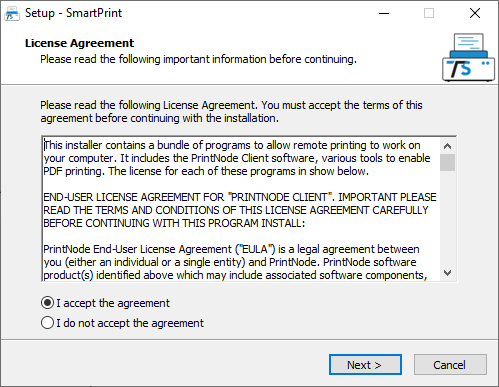 1.4 Choose an installation location
Unless you have a specific need to install to a different location, leave this at the default setting.
1.5 Select a Start Menu folder
Select where program's shortcuts should be placed and click 'next'.
1.6 Select additional tasks to be performed
If you are installing the Smart Print Client on a multi-tenant machine (specifically, with more than one logged-in user) it is best to install it as a Windows Service.
1.7 Install the Client
Click Install and wait for the process to finish.
1.8 Finish the installation
You are now ready to use the SmartPrint Client. Click Finish to launch SmartPrint.
2. Log in to the SmartPrint Client
In order to log in to the SmartPrint Client, you need to sign in with your MyTranssmart account details. When your printing via an application other then MyTranssmart, it can be necessary to use the configured "Integration user" instead of your personal account.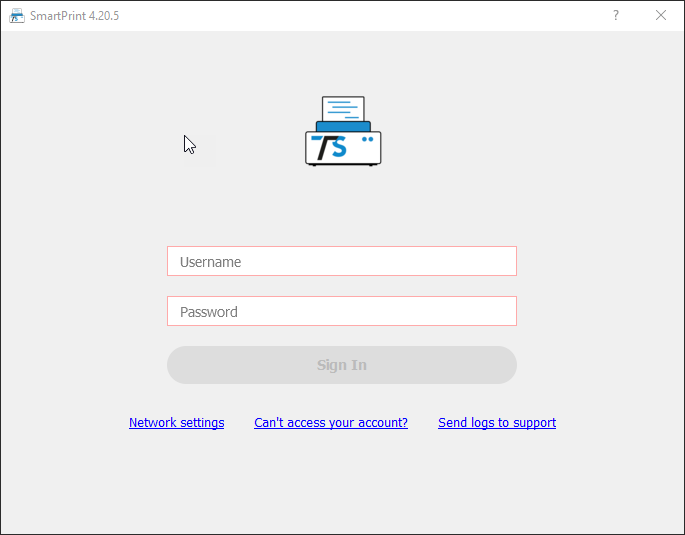 3. Select your printers within MyTranssmart
In MyTranssmart you can configure the right printers connected to the computers.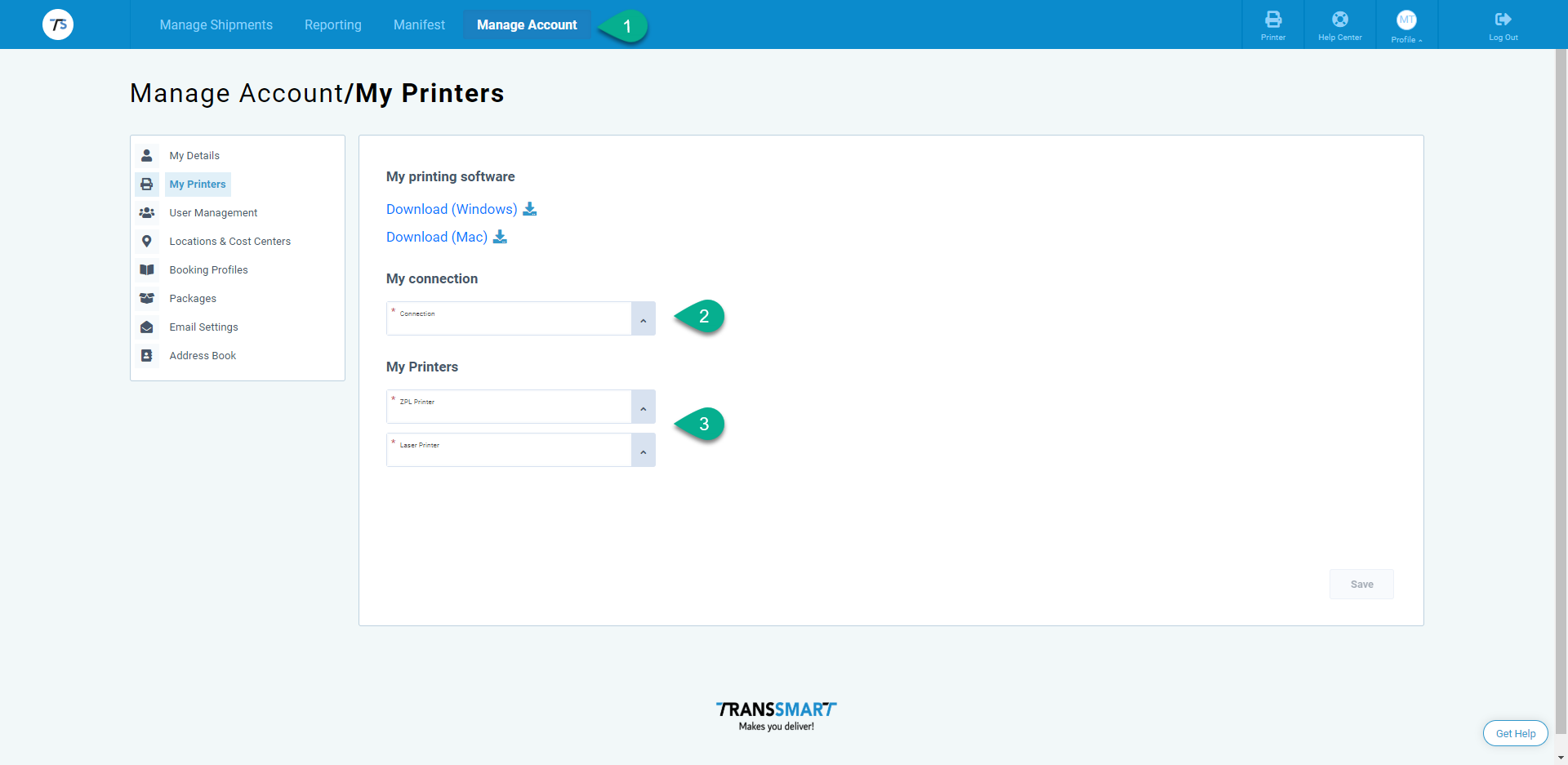 3.1 Log in to MyTranssmart and click on manage account and then on My Printers.
3.2 Select your PC at 'Select Connection'
3.3 After you select your PC you can select your ZPL and Laser printer.