In MyTranssmart you can always manually manifest your shipments at any time.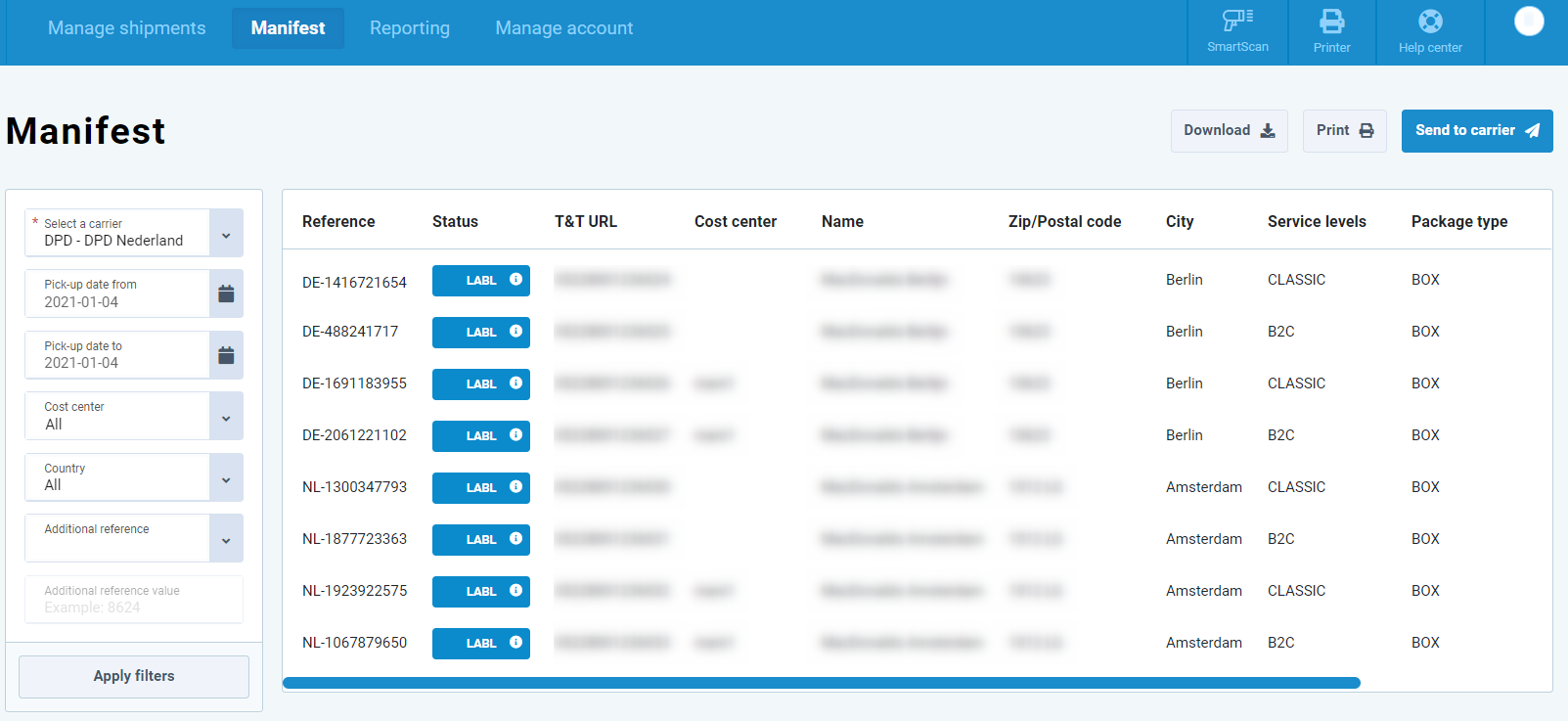 1. Log in to MyTranssmart with your known credentials.
2. Go to the tab 'Manifest'
3. Select the carrier
4. Choose the pickup date, default this is showing the date of today.
5. If necessary you can also select a costcenter, country or filter based on an additional reference.
6. If all selections are made, click 'Generate list'
7. An overview of the shipments will be given. Check if the list is complete and you are sure you want to sent these shipments to the carrier.
Now that you'll have the list of shiments you can also directly download or print the loadinglist, see article; Print or download the loadinglist (manifest)
Sent to carrier:
When clicking 'Sent to carrier' you'll manually manifesting the shipments and you'll sent the data at that moment to the carrier.
Do you want Transsmart to automatically manifest at a certain time? Please contact our support department via a new ticket. We can tell you if there are times configured for automatic manifesting.