nShift On-premises has a status log that contains useful information for debugging. If your import setup or printing fails, you may find information in the log that can help you locate the root cause of your problem.
Access the log from the left-hand side menu: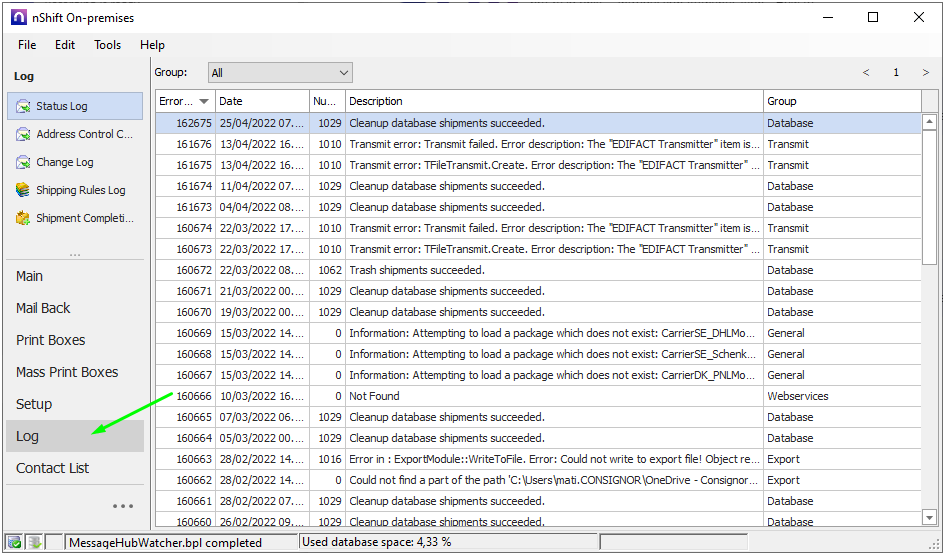 All entries have a date and time stamp and a description. Not all entries are errors. The log also contains warnings and different kinds of statuses.

Configuring the status log
Right-click on an entry in the status log, to access the following menu: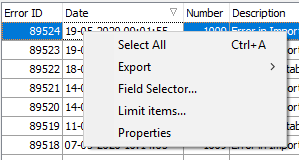 Select All and Export
Select All highlights all entries in the log. Use this if you need to export all entries.
The Export function exports all selected entries to a document. You can choose between Excel, HTML, XML and Text file.

Field Selector
Check the fields that should be visible in the log. The Default button restores the view to the default fields.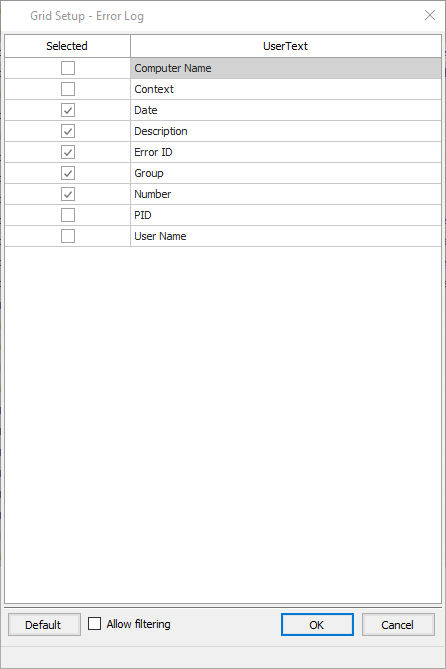 Check Allow filtering to add filters to your log. Filters make it easier to find specific entries in a long log. Hover in the header field to see and click the filter icon. Each filter also has a custom filter with a lot of different filtering options, so you can filter according to date, content ID etc.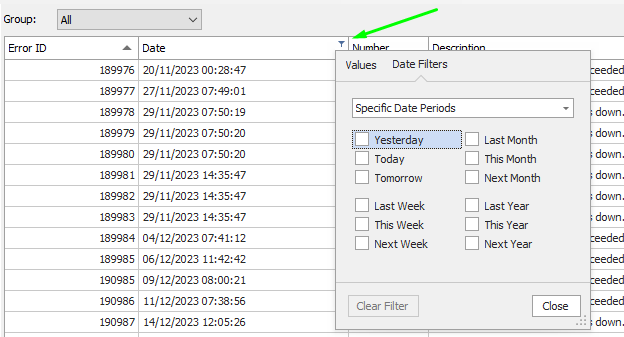 Limit Items
Limit the number of entries in the log if it is very long and difficult to read or load.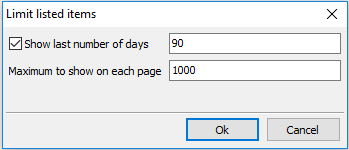 Properties
This will open a window with all available information about a single entry in the log.