If there are no messages in the Transmitting window when transmitting like shown below there is a process on the Consignorserver that has stopped "JobExecutor.exe".

This issue is often due to an antivirus program/firewall blocking the port that this process is running on. (standard is port for these tasks: 52348)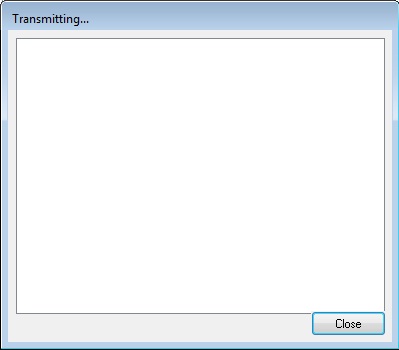 To solve this problem, the first step is to try restarting the Consignorserver service.
Open up Control Panel in Windows, go to Administrative Tools - services. (You can also run the command services.msc)
Find Consignorserver in this list. Right-click on it and choose restart.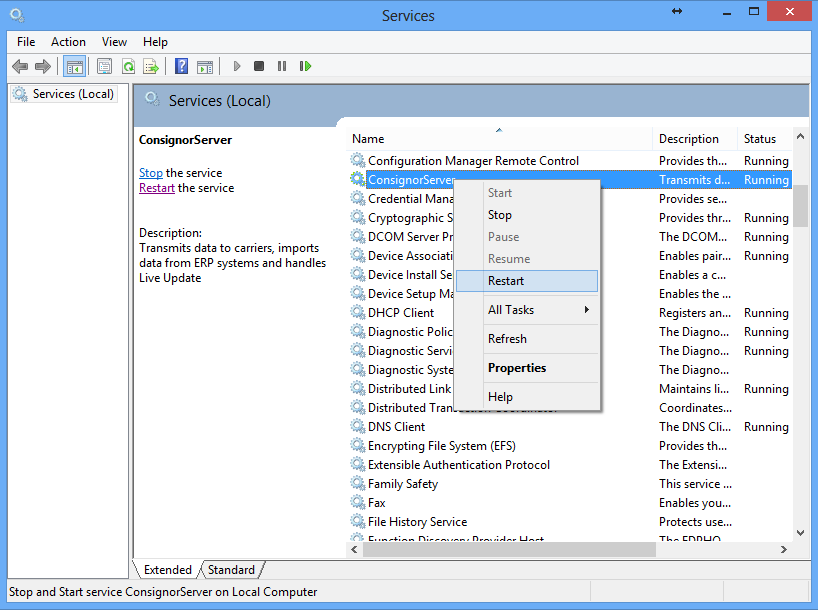 If this doesn't work, you can try to turn off any antivirus software to see if it has any effect. If you try this, remember to turn it back on.
We can also change the port this process is running on, to do so. Contact nShift Customer Service.