Tuesday 7-Nov-2023 we deployed below changes and fixes to our Beta environment.
The release to Accept is scheduled Friday 10-Nov-2023.
The release to Production is scheduled Monday 13-Nov-2023.
API/MyTransmart change: two new fields in the Delivery Note section
In the delivery note section of a shipment/package we have added 2 new fields:
Article thumbnail URL > public URL which contains the thumbnail of the product
Article image URLs > one or more public URLs which contain pictures of the product
We have already added these fields to the Webservice some weeks ago.
The API change:


The MyTranssmart change: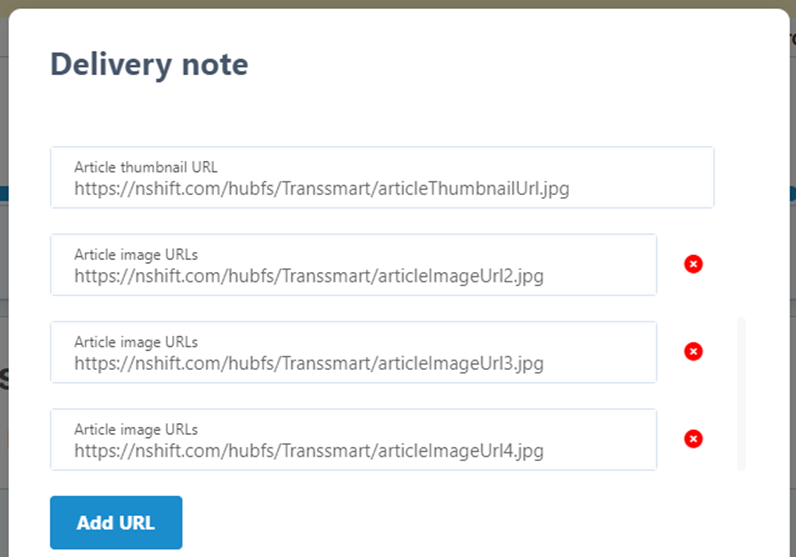 We have added these fields for the integration with our Returns platform. By sending in these fields via the shipment towards our Return platform, we are able to show these pictures to consumers/customers in the return order flow. For more information about nShift Returns please contact our Sales department.
Changes in location select / PUDO (PickUp DropOff) points
We have added the location select connection for
HEL (Helthjem) - Note: only country Norway
MAE (Maersk/B2C Europe) - Note: not all countries are available yet. We are in close contact with Maersk to arrange this as soon as possible