This series of articles will help you get started with nShift Delivery.

Index
---
We are updating the nShift Delivery look and feel and have released a beta version. In the first release, you will meet a new login page, a new landing page and new menus. More new pages will be released continuously. You can switch back and forth between the new and the old user interface (UI), and thus work in the new UI in production.

.
From the landing page, you can reach everything you need.
In the center of the page, you get important messages and the latest news about nShift Delivery. The news and messages part is surrounded by menus that help you navigate the system.
In nShift Delivery (new UI) you use different menus to navigate the system as well as access assets related to the system.
The shortcut menu
The left side menu is used for your or your profile's shortcuts. You can create shortcuts to frequently used pages and to printing and search favorites, and then access them from the shortcut menu.
The shortcut menu is available wherever you are in the system and can either be expanded or collapsed.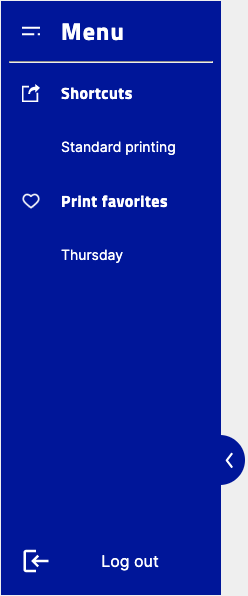 Shortcut menu - expanded and collapsed
The quick link menu
To the right, you find the quick link menu. It is an easy way for you to reach the Standard printing page, the webshop and our help center.
The quick link menu is only available from the landing page. Click the nShift logo to the upper right in nShift Delivery to get back to the landing page.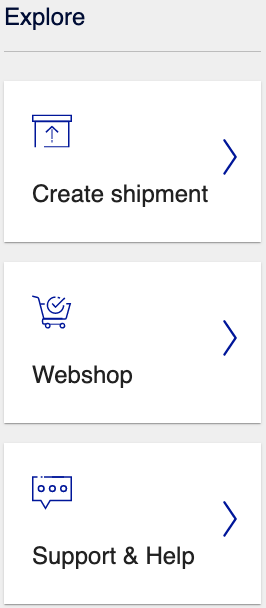 Quick link menu
Start shipping
To successfully get started with your shipments you need to be familiar with some core functions.
Install and set up OnlinePrinter
Adding senders
Adding receivers
Print labels and shipping documents
Create and use printing favorites
Webshop
Go to the next article to learn how to Install and set up OnlinePrinter: Getting started with nShift Delivery 2: OnlinePrinter