With Woocommerce it is made really user-friendly to set VAT & taxes just as you would like them.

All you need to do is navigate to your WordPress control panel > Woocommerce > Settings > Tax.
It should look like this: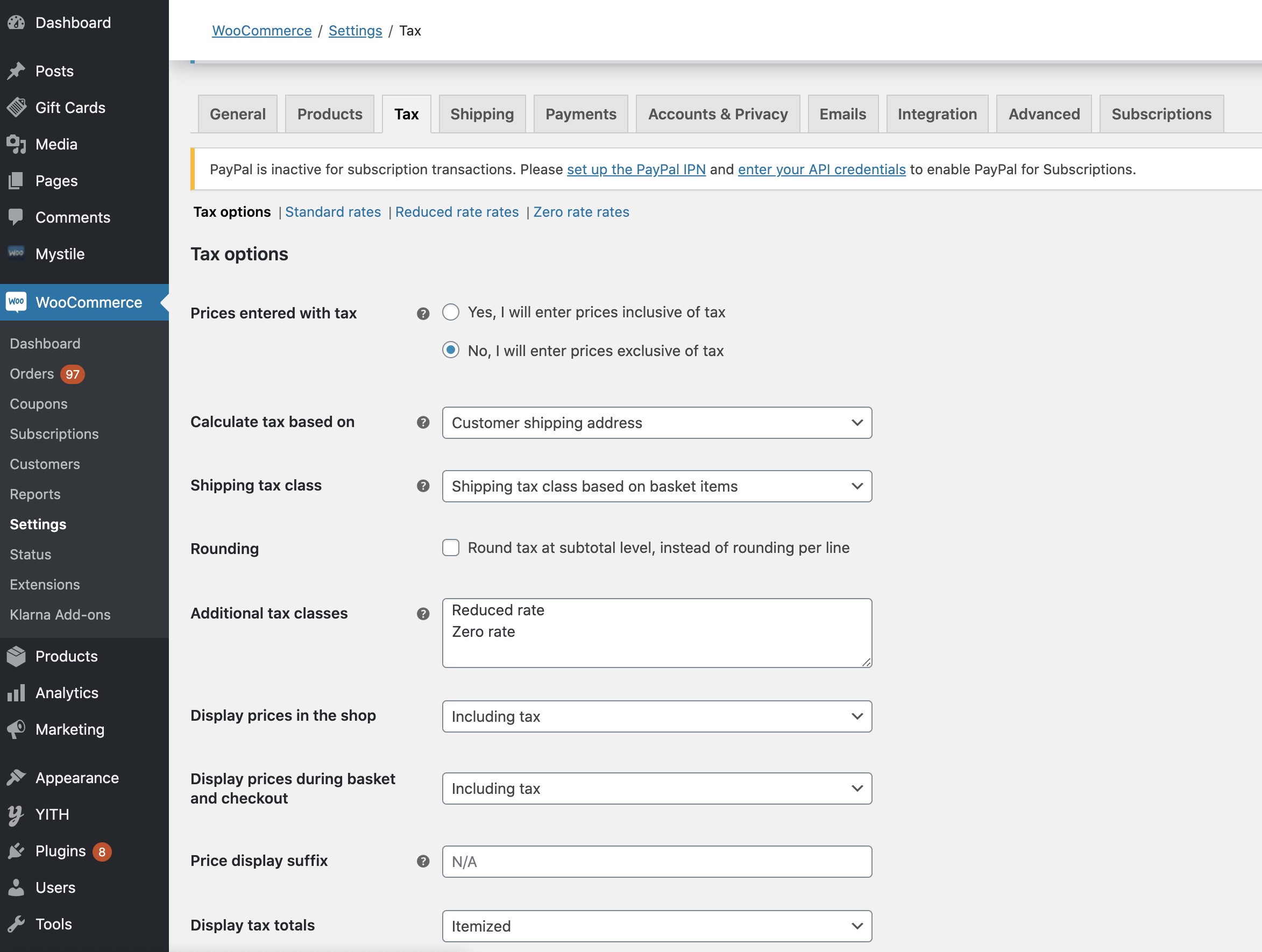 In the tab for taxes, there are 4 further tabs to look into and check all settings. Make sure you look into them all and define your VAT & tax to your needs and wishes accordingly.
Tax options
Standard rates
Reduced rate rates
Zero rate rates