Generate dummy labels and parcel slips for orders that should not be shipped as regular orders.
Webshipper labels is a dummy label setup, that allows you to create a shipping rate like "Pickup at warehouse xxxx" or virtual products such as gift cards.

Webshipper labels use a dummy label, that simply sets in the information of the customer without having an actual shipment with a carrier. So the dummy carrier can also be used to ship with own company trucks.
How to set it up
To create Webshipper Labels as a carrier, navigate to Connect > Carriers > Webshipper Labels > Create carrier.
Fill in the optional translation fields if you wish to change the text displayed on the label.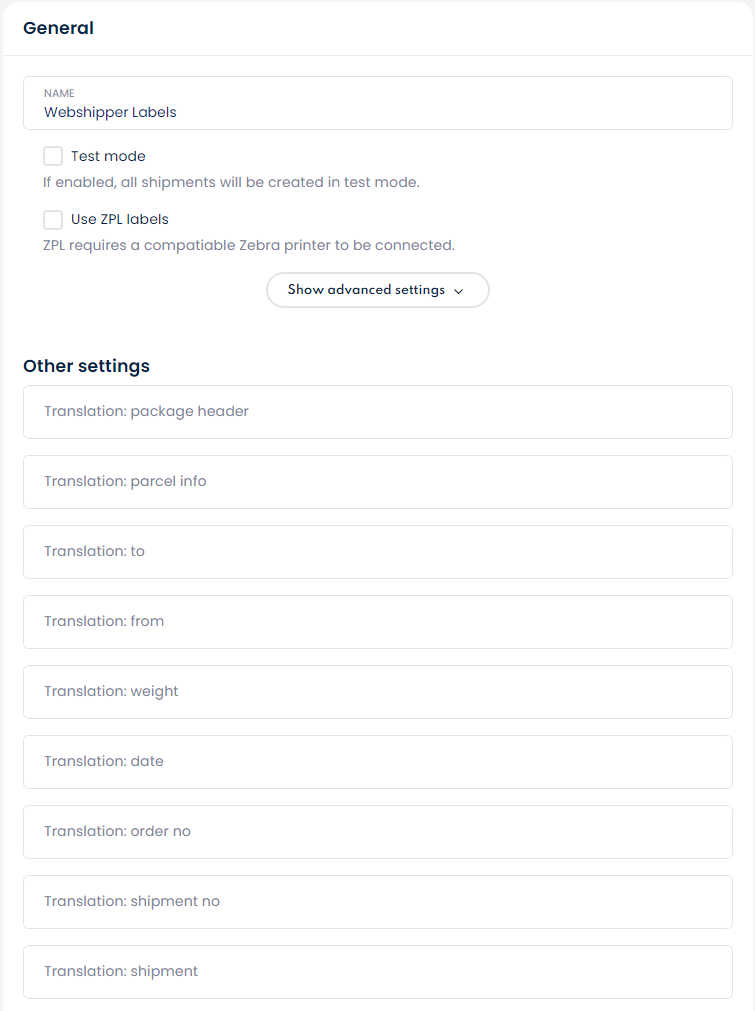 Now you can simply just create the carrier, and you will be able to create shipping methods using Webshipper Labels. Congratulations! You have now created Webshipper Labels as a carrier!
Shipping rates
Once you have connected to your carrier, you can start building your desired shipping rates with each of the services available on the carrier.
Navigate to Connect > Order channels > Select your channel > Add Shipping rate.