See how you can edit your email template to your liking, change the language, and replace the content using placeholders.
Content of this guide:
How it looks
Webshipper allows you to create your own personalized tracking mail templates that you are able to set up in many different languages.
Head over to Settings > Mail templates and create a new mail template.
If you are ever in doubt about the look of your mail template, click Example in the top right corner. This is what your template looks like, to begin with. It may look different for Outlook users due to local Outlook settings.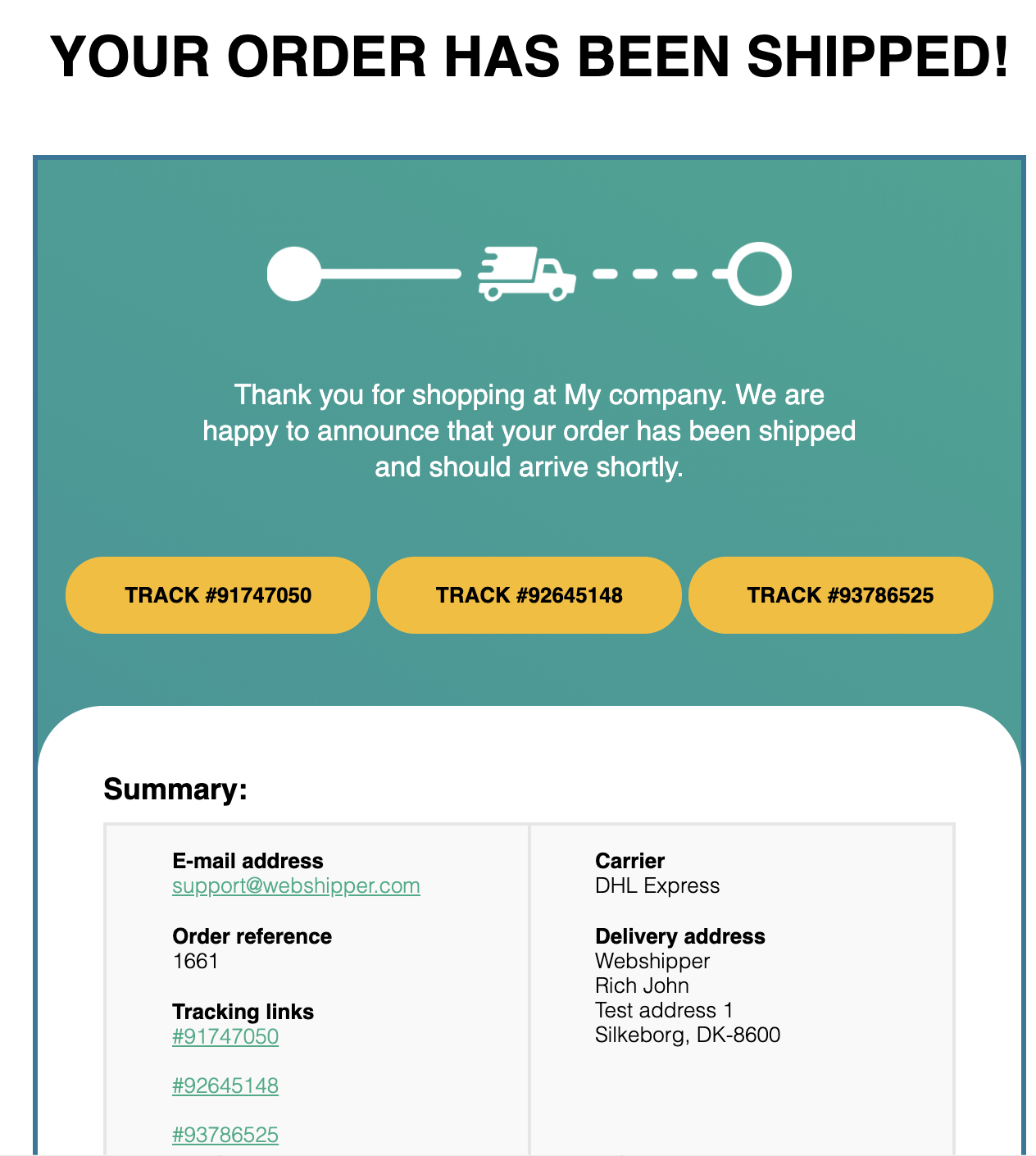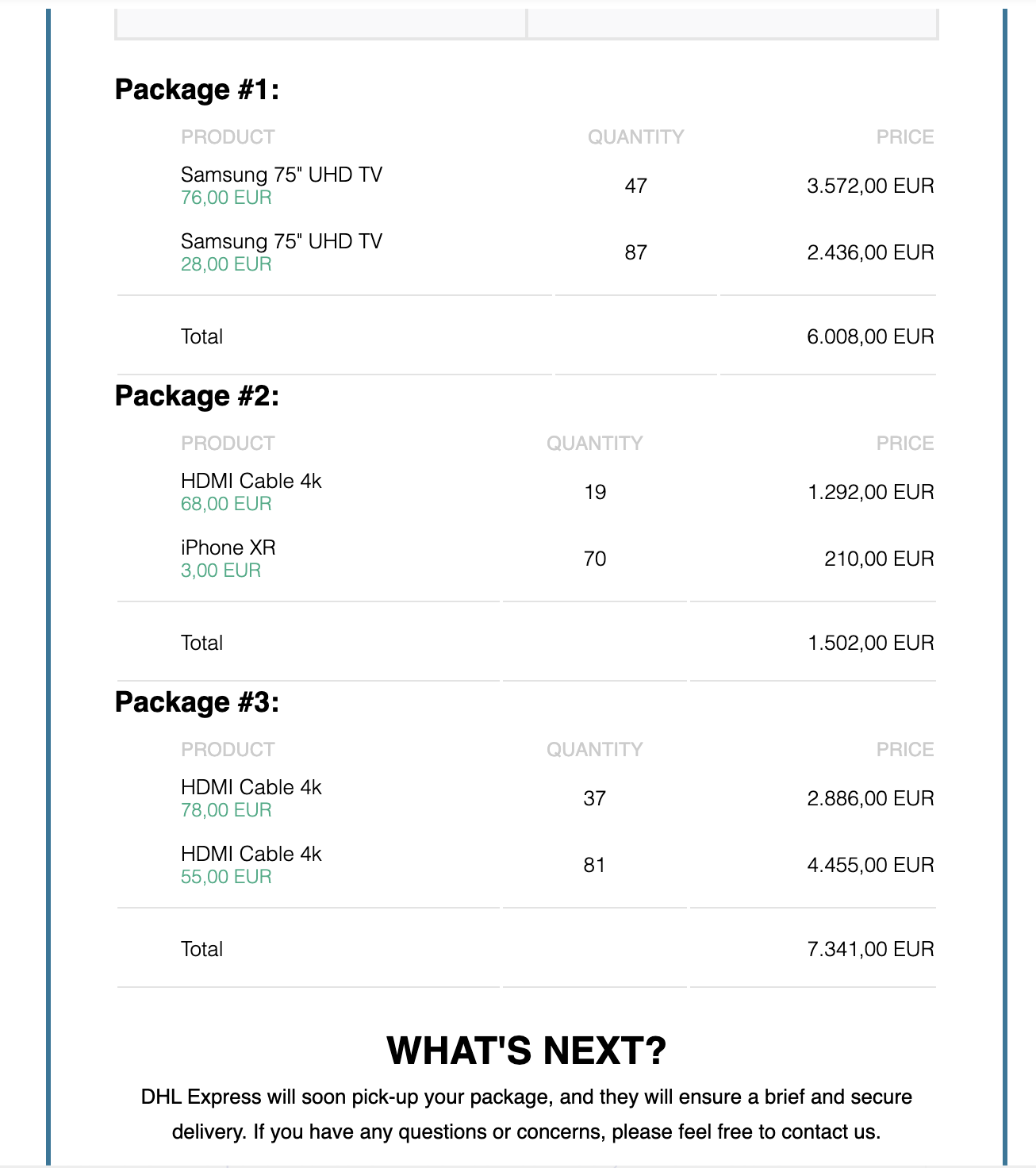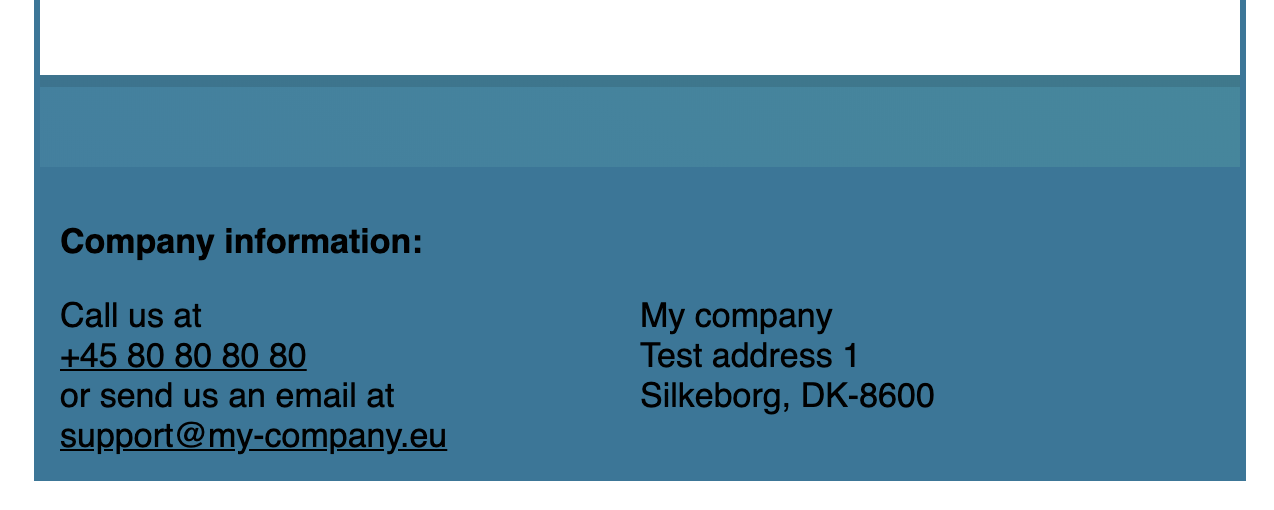 Language and general settings
Add multiple languages by pressing Add translation. The language of your choosing will now appear in the top language drop-down selection named Edit translation. Select it and start translating your template to your preferred language. Your customers will then receive the tracking mail depending on the recipient country.
Webshipper offers two premade translations of Danish and English. If you want a different language eg. German, you will have to edit the content to German as you like.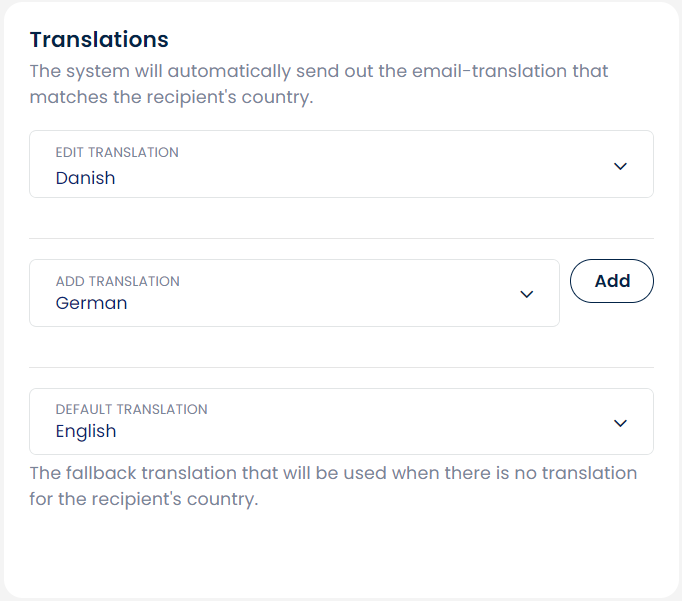 Editing the content
The mail template itself is built using HTML and CSS enabling you to customize everything just like you want to. If you are not familiar with HTML and CSS coding but still want to edit the text of the tracking mail, you can of course still do so. Find the piece of text you want to edit in the code and replace/edit it. You can use placeholders to display customer and shipment information.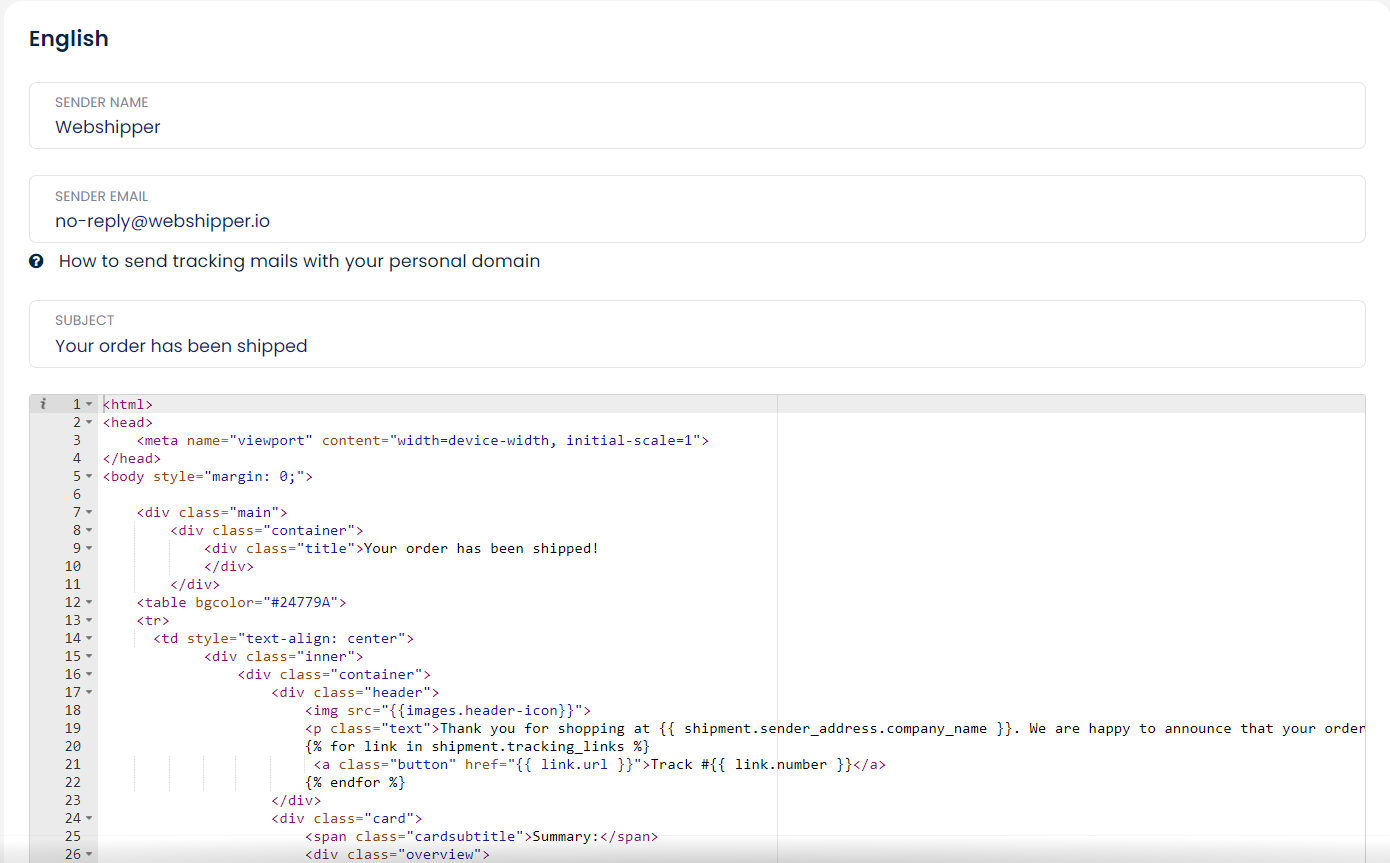 Finish your email template by clicking Create template.
Congratulations! You have now created your first tracking mail template.